Movie Trailer: 'Frankie And Alice'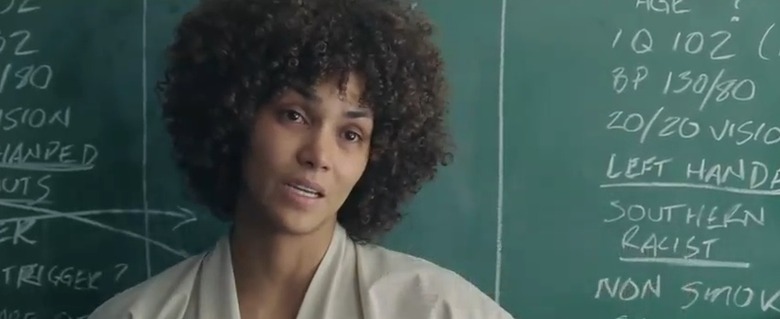 Freestyle Releasing have released the first movie trailer for Frankie and Alice. Directed by Geoffrey Sax (Alex Rider: Operation Stormbreaker, White Noise), the drama stars Halle Berry as "a young woman with multiple personality disorder who struggles to remain her true self and not give in to her racist alter-personality." The movie co-stars Stellan Skarsgård (Good Will Hunting, Mamma Mia!) as Dr. Oz. The film screened at the Cannes Film Festival earlier this year to mostly positive reviews. Watch the trailer now embedded after the jump. Please leave your thoughts in the comments below.
Frankie and Alice will be released in limited theaters December 10th 2010 (possibly for award contention?) and will expand nationwide on February 4th 2011.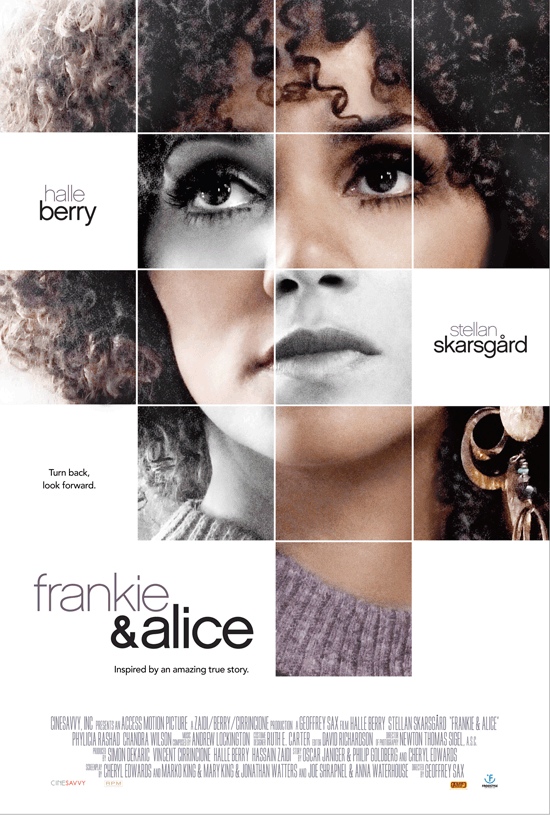 Official Info:
Starring: Halle Berry, Stellan Skarsgård, Phylicia Rashad, Chandra Wilson
Screenplay By: Cheryl Edwards and Marko King & Mary King & Jonathan Watters and Joe Shrapnel & Anna Waterhouse
Directed By: Geoffrey Sax
Produced By: Halle Berry, Vincent Cirrincione, Hassain Zaidi and Simon DeKaric
Plot Outline:
FRANKIE & ALICE is a moving psychological drama based on the harrowing true story of Frankie Murdoch (Halle Berry), a woman suffering with multiple personality disorder in early 1970s Los Angeles. Directed by Geoffrey Sax, and shot by by Newton Thomas Sigel (Valkyrie, X-Men, Confessions Of A Dangerous Mind, The Usual Suspects), the film also stars Stellan Skarsgård (upcoming The Girl With The Dragon Tattoo), Phylicia Rashad (upcoming For Colored Girls) and Chandra Wilson ("Grey's Anatomy").