Kevin Smith Announces Nicholas Braun As The Lead Of 'Hit Somebody'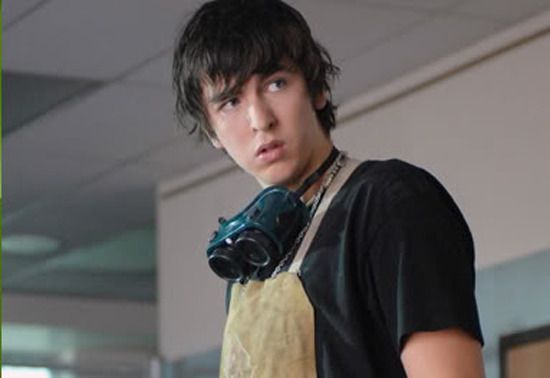 When Peter recently corresponded with Kevin Smith about recent quotes concerning the future of the filmmaker's career, Mr. Smith said that he was about to announce the lead of his hockey comedy Hit Somebody. Indeed, today he posted the fourteenth episode of his Hollywood Babble-On podcast, during which he announced that Nicholas Braun, who was in Sky High and the 10 Things I Hate About You series, and also appears in Red State, has the lead in the hockey film.
You can check out the podcast here, about thirty minutes into which is where Kevin Smith announces the film's new actor, and jokes about the fact that Seann William Scott was once set to have the lead:
At one point it was Seann William Scott, and Seann William Scott apparently wanted to make a hockey movie real fuckin' bad... So he went to do another one, which meant we were star-less for a while, which was totally OK by me. But then I found so much of my Hit Somebody cast while making Red State, so...
The guy who's going to play my lead, whose name is Buddy McKraken in the movie, is a fella who's in our flick [Red State] and his name is Nicholas Braun. He's this really great actor who I love to death and he is the perfect lead for this hockey movie, for this script, which is based on this Warren Zevon song.
Smith also says that his Hollywood Babble-On co-host Ralph Garman will appear in Hit Someone (he also has a part in Red State), so that's another little nugget of news. Kevin Smith says the film will hopefully shoot starting between July and September of 2011.