LOL: The Making Of The 'Transformers Prime' TV Series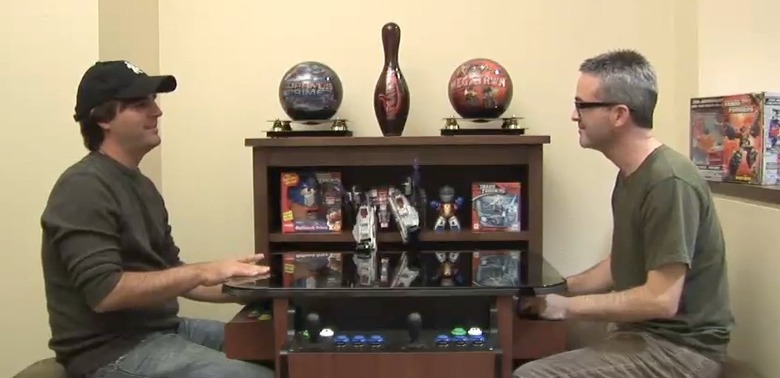 We don't normally post a lot of television show behind the scenes featurettes, but this one is pretty funny. Transformers Prime executive producers Roberto Orci and Alex Kurtzman (you know, the screenwriters behind the Transformers films and Cowboys & Aliens) give us an uncensored look at the production of their new animated television series.
For example, at one point we're taking into a brainstorming meeting in the Orci/Kurtzman offices where Alex suggests the brilliant idea "What if Megatron barfs?" Orci responds that they should "Save that for the movies, this actually has to be good." I'm not quite sure if this is a nab at Michael Bay or themselves, but either way I laughed out loud.
Hub TV will premiere the new Transformers Prime animated series with a five-part mini-series beginning Monday, November 29th 2010 at 6:30pm ET. Watch The Making of Transformers Prime after the jump.