Alternate Unused 'Inception' Poster Artwork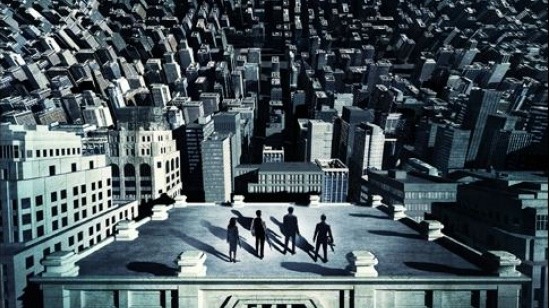 I've always found that some of the best movie posters are the one-sheet designs that never make it to the multiplex. You see, the posters which get released theatrically and online are the chosen few out of a batch of sometimes a dozen, sometimes a couple dozen, design concepts commissioned by the studio. These design concepts often come close to completely polished, and at the last stage are nixed by a studio or marketing exec or maybe even the filmmaker. Some of these designs sometimes make it public through artist portfolios or whatnot. And we've sometimes posted some of the better unreleased poster on the site.
Christopher Nolan has released a new, unused, alternate poster which was created for Inceptionthrough thee SnapTag messaging service (found via NolanFans). Hit the jump to check out the full unreleased one-sheet.