Why Does The Poster For 'Unknown' Hate Liam Neeson's Face?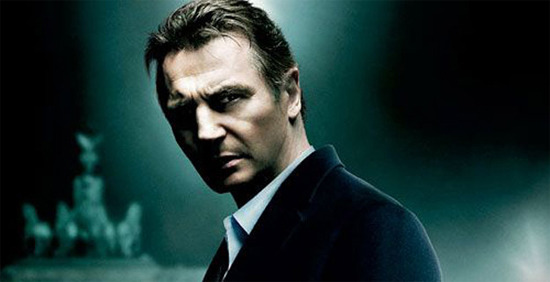 We may receive a commission on purchases made from links.
Time to crown a new champ in the 'awful Photoshop' category of movie poster design. The previous winner was Takers, which took the title thanks to the unnaturally large heads of T.I. and Hayden Christiansen. But now, thanks to the melting face of Liam Neeson, the poster for Unknown is the latest big loser.
We've seen the trailer for Unknown, so we know that the film turns on a question of identity. I suppose the shadowed half of Mr. Neeson's face in this poster is meant to suggest some hidden persona, or an identity shift. But it just looks lumpy and totally off.The rest of the composition does nothing for me, but this is a February thriller release that looks rather formulaic in the trailer, so I suppose I shouldn't be surprised to see the poster following suit.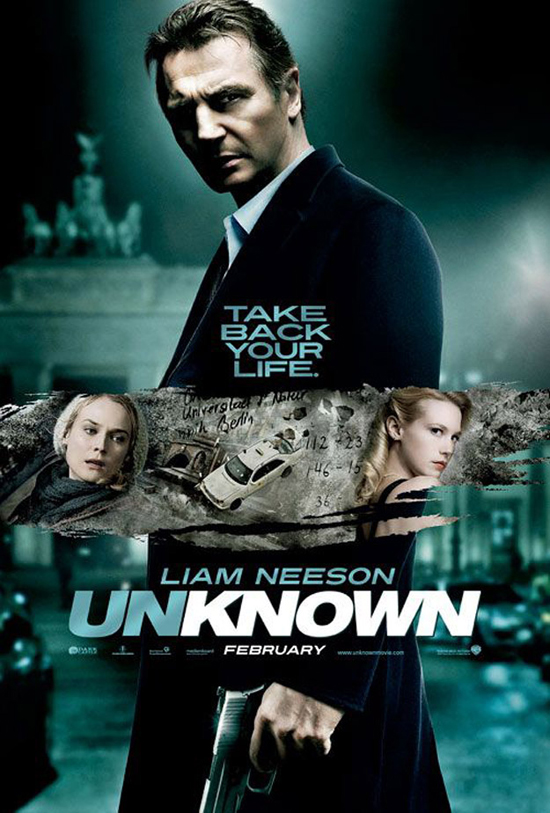 Previously:Unknown stars Liam Neeson, January Jones, Diane Kruger and Frank Langella. It was written by Oliver Butcher and Stephen Mark Cornwell based on the novel Out of My Head by Didier Van Cauwelaert. Karl Gajdusek did a rewrite. A publisher's weekly review of the novel says "What has been a spirited exploration of identity and memory abruptly turns into a somewhat flimsy thriller in its final pages, but Martin's mighty struggle with self-doubt, paranoia and the disorienting freedom of losing his place in the world makes the ride well worth it."Yahoo has the trailer in HD and gives up this synopsis:
Dr. Martin Harris awakens after a car accident in Berlin to discover that his wife suddenly doesn't recognize him and another man has assumed his identity. Ignored by disbelieving authorities and hunted by mysterious assassins, he finds himself alone, tired and on the run. Aided by an unlikely ally, Martin plunges headlong into a deadly mystery that will force him to question his sanity, his identity, and just how far he's willing to go to uncover the truth.