Alex Proyas Developing Adaptation Of Sci-Fi Thriller 'AMP'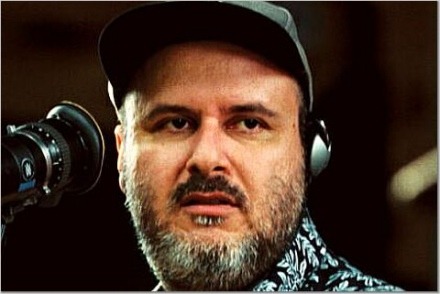 Alex Proyas (Dark City, Knowing) will produce and may direct AMP for Summit Entertainment. The studio just picked up the rights to the Daniel H. Wilson thriller novel, which is being called "a mix of scifi action and political allegory reminiscent of District 9." The plot of the unpublished book, which will hit shelves in June 2011, features "a world where the technology designed to make the disabled whole, turns them into supermen."
And, yes, that's the same Daniel H. Wilson behind the novel Robopocalypse, which Steven Spielberg is set to direct in 2012, after he finishes Lincoln with Daniel Day-Lewis. And, just as happened with the development of Robopocalypse, the idea is for the script to be written more or less concurrent with the novel. As Mr. Wilson writes, pages will be handed to a screenwriter to craft into the script. It's a process that evidently worked well for Robopocalypse, so let's see if that lightning can strike twice.
Deadline reports that part of the package here involves Alex Proyas making AMP in Australia for "a modest budget," which is in keeping with the Summit approach to films like Twilight.
This is the third project Alex Proyas has booked in the last year. His long-gestating Dracula Year Zero will reportedly shoot in June 2011, possibly with Sam Worthington in the lead. That would be an Australian shoot as well. But there's a wrinkle there: after the initial info was posted by the site Encore, Universal asked that info be taken down. So that's a variable. Meanwhile, Mr. Proyas has also signed to direct Paradise Lost, based on the John Milton poem and produced by Legendary Pictures. The latter has a script that has gone through multiple drafts. But which of these three will we see first, if any at all? AMP is a ways out, but if that script process works, it could very well be first.