TV Bits: Jorge Garcia Joins J.J. Abrams' Pilot 'Alcatraz,' 'Community' Animated Christmas Episode, 'Fringe' To Friday, 'Episodes' Trailer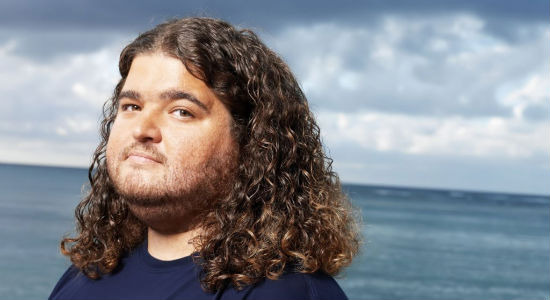 Who's ready for a round up of TV news? Jorge Garcia, best known as Hurley from Lost, is re-teaming with Lost producers J.J. Abrams and Elizabeth Sarnoff to start on their mysterious Fox pilot Alcatraz and we've finally got some details on the plot. That same station has moved another Abrams property, Fringe, to the notorious purgatory known as Friday night. NBC's Community is doing a fully animated Christmas episode and a sneak preview has come online and the new Showtime comedy series Episodes, about the American tendency to remake British shows, now has a trailer. Read about everything after the jump.
Deadline was the first to report that Garcia had been cast on Alcatraz, a show which until now had only been described as being about the "mysteries" and "secrets" in the "most famous prison of all time." Well, we now know the show will be about a group of Alcatraz prisoners who disappeared 30 years ago and reappear in modern times. The show will focus on FBI agents tasked with hunting them down to find out exactly what happened. Garcia plays Dr. Diego Soto, a "hippy geek" who also happens to be an Alcatraz expert and historian. Elizabeth Sarnoff wrote the pilot script and will serve as showrunner, with Abrams and Bryan Burk serving as executive producers.
Staying on Fox, there's a bit of "uh-oh" news for another J.J. Abrams show, Fringe. Well described by its title, Fringe has a dedicated fan base who is just not as big as the network wants. The show has been struggling to stay afloat and Fox has just announced that they'll be moving the show to Friday night starting January 28. Fridays are where shows go to die, especially on Fox, and while this isn't a 100% death sentence, fans might want to brace themselves.
If you love pop culture and comedy, chances are you are watching Community. Well, the hilarious story of a lawyer (Joel McCale) who goes back to community college is doing a stop-motion animation Christmas episode on December 9 and we've got your first look, thanks to Collider.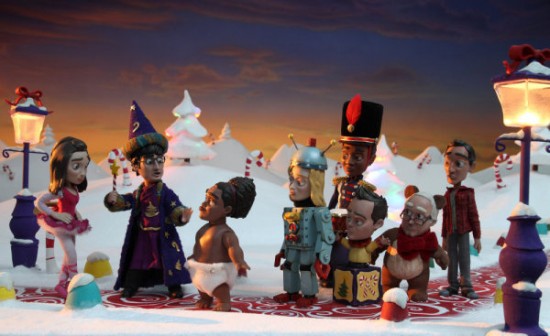 Looks pretty damn cool. And here's the synopsis.
When Abed (Danny Pudi) wakes up in stop-motion animation, he takes it as a sign that he and the group must re-discover the meaning of Christmas. Meanwhile, Jeff (Joel McHale) and Britta (Gillian Jacobs) become growingly concerned about Abed's mental health and enlist the help of Professor Duncan (John Oliver). The group undergoes hypnosis to explore Abed's winter wonderland and soon unravel the truth behind Abed's madness.
Again, the episode airs Dec. 9. Visit Collider for more.
Finally, on January 9, Showtime is launching a new comedy series starring Matt LeBlanc. Wait! Wait! Before you click away from the page, just hear me out. LeBlanc is playing himself, a has-been TV star being asked to come back and star on the American remake of a British show. So, it's obviously a pretty tongue-in-cheek performance with a bunch of Hollywood insider humor. It looks pretty damn funny. The show is called Episodes and here's the trailer, thanks to Deadline.
So which of these pieces of news are you most excited about? Garcia joining Alcatraz, the Community animated Christmas special, Showtime's Episodes or Fringe moving to Friday? And if you choose the last one, you really hate Fringe.