'I Am Number Four' Featurette: "Inside Look"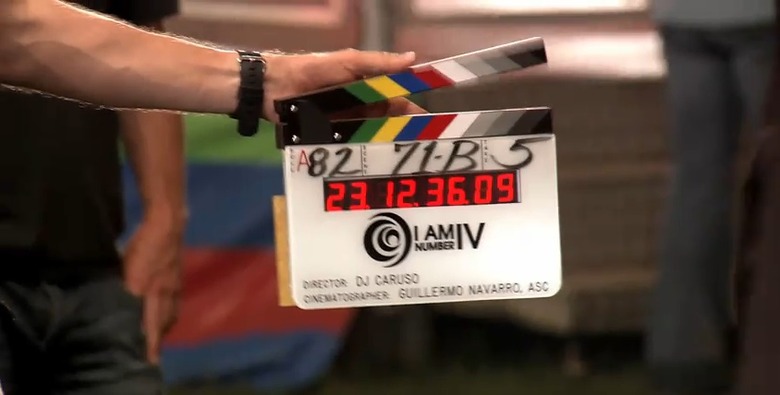 DreamWorks Pictures has released a new featurette for DJ Caruso's bigscreen adaptation of the sci-fi action thriller I Am Number Four. The two minute video gives us an overview of the film's story, as explained by the cast and crew. Watch it now embedded after the jump.
Official One Pager:
I AM NUMBER FOUR
Genre: Action-thriller
Cast: Alex Pettyfer, Timothy Olyphant, Teresa Palmer, Dianna Agron, Kevin Durand, Callan McAuliffe
Director: D.J. Caruso
Producer: Michael Bay
Executive Producers: Chris Bender, J.C. Spink, David Valdes
Screenplay by: Alfred Gough & Miles Millar and Marti Noxon
Three are dead. Who is Number Four? D.J. Caruso ("Eagle Eye," "Disturbia") helms an action-packed thriller about an extraordinary teen, John Smith (Alex Pettyfer), who is a fugitive on the run from ruthless enemies sent to destroy him. Changing his identity, moving from town to town with his guardian Henri (Timothy Olyphant), John is always the new kid with no ties to his past. In the small Ohio town he now calls home, John encounters unexpected, life-changing events—his first love (Dianna Agron), powerful new abilities and a connection to the others who share his incredible destiny.
John (Alex Pettyfer) is an extraordinary teen, masking his true identity and passing as a typical high school student to elude a deadly enemy seeking to destroy him. Three like him have already been killed...he is Number Four.
I Am Number Four hits theaters on February 18th, 2011.