Movie Trailer: Disney's 'Prom'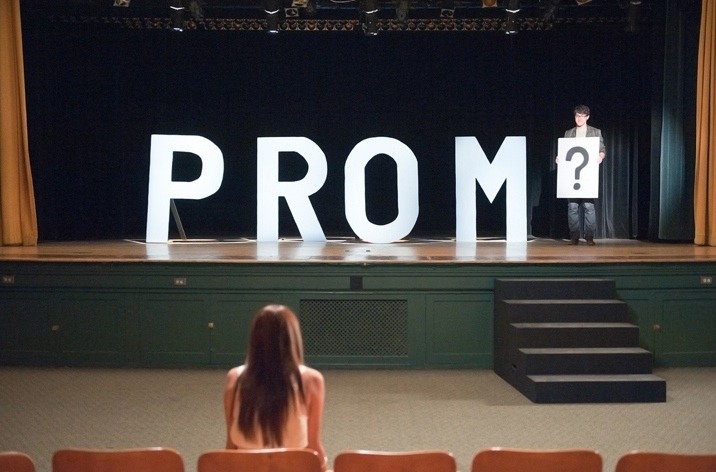 Why are we posting a trailer for a Disney movie titled Prom? Good question.
Prom is directed by Joe Nussbaum, who made a name for himself with the 1999 short film George Lucas in Love (also embedded after the jump, just in case you haven't seen it), and has since been involved in teen and pre-teen films like Sleepover, Sydney White and the direct to DVD American Pie film American Pie Presents The Naked Mile. Prom is a movie about a group of teenagers get ready for their high school prom, of course.
Also, the movie is the next project from Justin Springer, co-producer of Tron Legacy. Yup, imagine that — going from Tron to Prom. Crazy. Or really not so crazy if you think about it — this type of film makes complete sense for Disney, especially with Rich Ross now aboard as Chairman. Ross formerly served as president of Disney Channels Worldwide from 2004-2009, where he had huge success with projects like High School Musical.
Hit the jump to watch the trailer now. Leave your thoughts in the comments below.
Prom Movie Trailer:
And if you haven't seen it, here is Nussbaum's short film George Lucas in Love:
Synopsis:
At Prom, every couple has a story and no two are exactly alike. Several intersecting stories unfold at one high school as the big dance approaches; Prom portrays the precarious passage from high school to independence as some relationships unravel and others ignite. For Nova Prescott (Aimee Teegarden), it's a battle of wills as she finds herself drawn to the guy (Thomas McDonell) who gets in the way of her perfect prom. Fellow seniors Mei (Yin Chang) and Tyler (De'Vaughn Nixon) harbor secrets, while others face all the insecurity and anticipation that surrounds one of high school's most seminal events. There are hundreds of nights in high school, but there's only one "Prom." Featuring an emerging ensemble cast and a powerful soundtrack.
Prom will hit theaters on April 29th 2011.