Fox Signs Two-Year Deal With Darren Aronofsky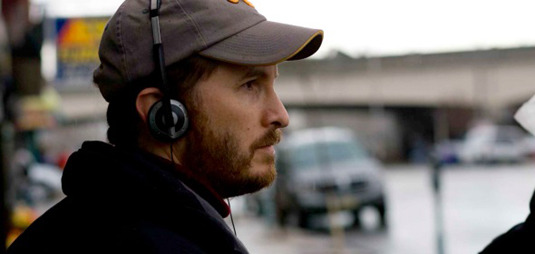 Yet another reason why Darren Aronofsky is making The Wolverine for 20th Century Fox. The film studio has signed a two year overall deal with Aronofsky's production company Protozoa Film to develop and produce films for both Twentieth Century Fox and Fox Searchlight Pictures. Signing a development deal with Fox is perfect for Aronofsky as it will allow him and his company to develop bigger projects alongside lower budget stories. Two years is also not a long time, and will allow Aronofsky to test the waters while in production on The Wolverine.  The full press release, which can be read after the jump, also includes the production start of April 2011 for the Wolverine sequel/reboot.
FOX FILMED ENTERTAINMENT AND DARREN ARONOFSKY ENTER INTO AN OVERALL DEAL
The award-winning filmmaker will next direct THE WOLVERINE, starring Hugh Jackman
LOS ANGELES (November 18, 2010) __ Fox Filmed Entertainment has signed Darren Aronofsky and his production company Protozoa Pictures to a new two-year, overall deal, it was announced today. Under the deal, Protozoa will develop and produce films for both Twentieth Century Fox and Fox Searchlight Pictures.
Aronofsky's debut picture under the pact will be THE WOLVERINE, starring Hugh Jackman. Written by Oscar®-winner Christopher McQuarrie, the film is scheduled to begin production in April next year.
The deal solidifies Fox's relationship with Aronofsky, whose recent films – this fall's critically acclaimed psychological thriller, Black Swan, was produced and distributed by Fox Searchlight, which also distributed Aronofsky's 2008 award-winning film The Wrester. Black Swan opened this year's Venice Film Festival, and has since screened at such major festivals as Telluride, Toronto and London to great acclaim. The film arrives in theaters beginning December 3rd.
"Darren's vision has brought audiences some of the most original and memorable stories and characters in recent motion picture history," said Fox Searchlight heads, Steve Gilula and Nancy Utley. "We at Fox witnessed this first hand with his work on The Wrestler, and Black Swan, and now, on THE WOLVERINE, which will be an exciting take on that iconic figure and on the genre itself. We can't wait to see what else Darren has in store for us."
Added Emma Watts, president of production, Twentieth Century Fox: "We're excited Darren is going to bring his unique vision to THE WOLVERINE and we take great satisfaction that Fox, irrespective of the size of his films, continues to provide a home for his extraordinary talent."
About Fox Filmed Entertainment
One of the world's largest producers and distributors of motion pictures, Fox Filmed Entertainment produces, acquires and distributes motion pictures throughout the world. These motion pictures are produced or acquired by the following units of FFE: Twentieth Century Fox, Fox 2000 Pictures, Fox Searchlight Pictures, Fox International Pictures, and Twentieth Century Fox Animation.