Disney Developing 'Hovercar 3D'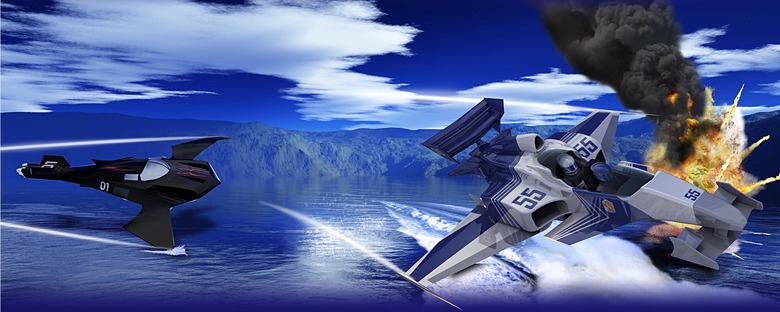 Revisiting The Wachowski's Speed Racer on DVD, I have wondered if the movie was released a couple years later and filmed in 3D, if it would have been a hit. Well it looks like we might find out, and this time without the hokey characters.
Walt Disney Pictures is developing Hovercar 3D, based on an online serial which resulted in a popular young-adult book series from the Australian novelist Matthew Reilly. The film project is being described as "a live-action techno-thriller" which follows a hovercar racer "tasked with escorting an informant to safety as the two come under fire from corrupt government operatives." The books have often been compared with Orson Scott Card's Ender's Game or Harry Potter.
According to the report from the LA Times, commercial/music video director Fredrik Bond is the top choice to direct. If you'd like to see more of Bond's work, check out this post which highlights several of the commercials that put him on the map. However, the wildly successful commercial director recently became attached to direct the Joe Roth-produced sci-fi action film Year 12. I'm not sure if that means he is out of the running, as we don't know the scheduling.
Newcomer Blaise Hemingway (pictured below-middle), a participant in the Disney screenwriting program, has been developing the script. The project was originally brought to the mouse house in 2004 by Smallville showrunners/producers/writers Alfred Gough and Miles Millar, both of whom are still involved. Other screenwriters have worked on the project over the years including David DiGilio (Eight Below, Traveler) and John Sayles (Eight Men Out, Lone Star, The Spiderwick Chronicles).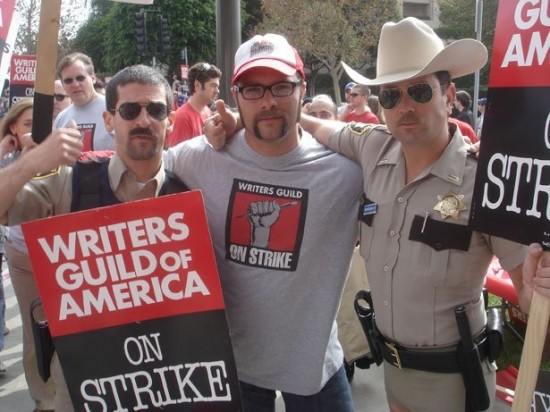 Here is the official plot synopsis from the original book:
A SPORT LIKE NO OTHERIn the world of the near future, the most popular sport in the world is hover car racing. Superfast and dangerous, its heroes are the racers: part fighter pilot, part race-car driver, all superstar.A BRUTAL QUALIFYING SCHOOLBut to get to the Pro Circuit, you must first pass through the International Race School, a brutal cauldron of wild races on even wilder courses, where only the best of the best will survive.JASON AND THE ARGONAUTThis is the story of Jason Chaser, a talented young racer selected to attend the Race School. He's younger than the other students. He's smaller. His trusty car, the Argonaut, is older. But Jason Chaser is no ordinary racer. And as he races against the best drivers in the world he will learn that at Race School winning is everything, that not everyone in this world fights fair, and that you never ever have any friends on the track.Strap on your seatbelts and hold on tight because the pace of reading just went supersonic! From Matthew Reilly, author of "Ice Station" and "Scarecrow", comes his most original novel yet – no less than the fastest story ever told.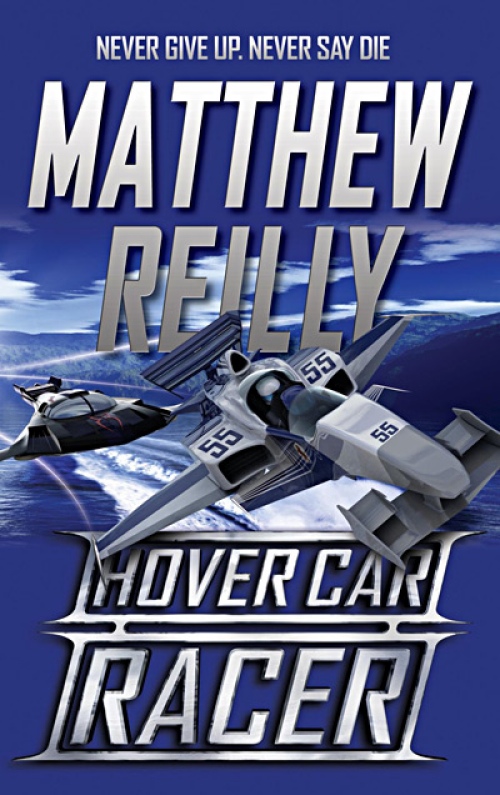 Hover Car Racer was also produced as a partially-illustrated children's novel titled Hover Car Racer: Crash Course, with panels drawn by comic artist Pablo Raimondi. A little bit more information:
Every version of the novel, both electronic and printed, has fully illustrated maps and diagrams created by Brisbane-based graphic designer Roy Govier, who also created the cover art. The original 3D model of the Argonaut was based on a physical model constructed by Matthew Reilly, who bought a Formula-One car and Fighter-Jet model kit and combined them.
After Rich Ross was named Disney Studios chief, a push was made to develop film properties that could fuel the company multi-platform network.  In the past year, Disney has revealed development on a Haunted Mansion film to be written and produced by Guillermo Del Toro, a sci-fi action movie based on Tomorrowland, a big screen Tower of Terror movie, a Jungle Cruise film, and most recently it was revealed that Jon Favreau is in talks to helm Magic Kingdom, Disney's Night at the Museum-style film in which the Disneyworld theme park comes to life. But they aren't just rushing to turn theme park attractions into movie (the result of Pirates of the Caribbean series), but also developing new properties which could easily be turned into attractions at the Disney theme parks (as well as the many other Disney platforms).
For example, Tron Legacy is not only being looked at as a film property, but as an animated television series (fueling Disney owned channels like ABC, ABC Family, Disney Channel, Disney XD), theme park rides (Disneyland theme parks), a series of video games (Disney owns game companies), comic books, merchandise (Disney Stores), and more. And these releases would be cross promoted on all of the aforementioned properties – elecTRONica at Disney California Adventure is a great example of Disney cross promoting their movie property in a theme park.
Hovercar is a property which definitely fills this quota. Imagine the theme park ride, imagine the many toy cars, the animated series on Disney Channel, the video games...