LOL: Sports Stars Take Over Famous Films In ESPN The Magazine's Movie Spectacular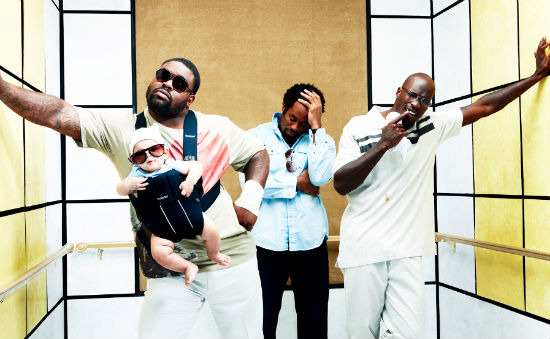 ESPN The Magazine is getting its geek on. Recently, they showed several NBA stars as famous comic book characters and their latest issue, the Movie Spectacular dated November 29, continues the trend. It's filled with articles about about lesser known movie stars such as Chelcie Ross (who was in Hoosiers, Rudy and Major League), an insider tale of trying to pitch a book in Hollywood and even an essay on how nerds have taken over sports movies. The highlight, though, is awesome gallery of real sports stars spoofing some of their favorite movies. The Hangover, Caddyshack, Back to the Future, Pulp Fiction, Anchorman and Basic Instinct are all here – starring some of the biggest names in sports like Danica Patrick, Chad Ochocinco and Lindsey Vonn just to name a few. Check out a full gallery after the jump.
Thanks to ESPN for the images. Read more about their November 29 issue, and see behind the scenes videos of these photo shoots, over on their site.
In case you can't ID everyone here's the rundown. That's Cincinatti Bengals' Tank Johnson, Dhani Jones and Chad Ochocinco in The Hangover, Buffalo Sabers Goalie Ryan Miller in Caddyshack, Seattle Mariners' pitchers Garret Olson and Felix Hernandez in Pulp Fiction, Olympic skiier Lindsey Vonn in Basic Instinct, and driver Danica Patrick in Anchorman.
I think the best photo is, obviously, Danica Patrick in Anchorman followed by the Bengals in The Hangover. But, honestly, they are all pretty hilarious. Which photo is your favorite?