This Week In Trailers: FREE SCREENING Of Rare Exports: A Christmas Tale, Applause, Bad Behavior, Cure For Pain: The Mark Sandman Story, Psalm 21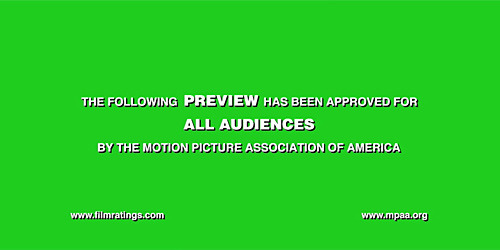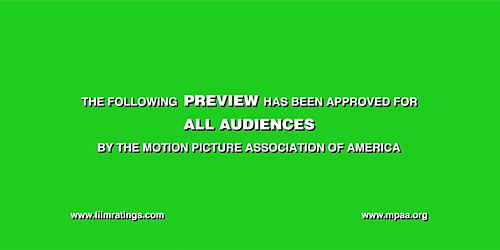 Trailers are an under-appreciated art form insofar that many times they're seen as vehicles for showing footage, explaining films away, or showing their hand about what moviegoers can expect. Foreign, domestic, independent, big budget: I celebrate all levels of trailers and hopefully this column will satisfactorily give you a baseline of what beta wave I'm operating on, because what better way to hone your skills as a thoughtful moviegoer than by deconstructing these little pieces of advertising? Some of the best authors will tell you that writing a short story is a lot harder than writing a long one, that you have to weigh every sentence. What better medium to see how this theory plays itself out beyond that than with movie trailers?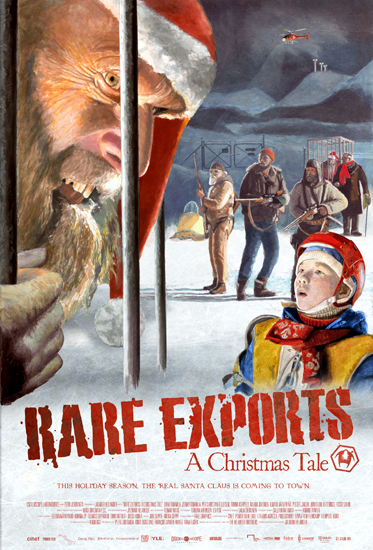 So, how often am I able to give something back to you, the unwashed masses? Not many, I realize that. To that end I have something to give to any reader within the sound of my voice who can get their butts to New York in order to catch a FREE screening on Tuesday, November 30th, 8:00 p.m., at a location not yet disclosed within Manhattan. I would love nothing more than to have Oscilloscope (who really are the hip younger brother to Criterion and are putting out some of the most bold, interesting, and wonderful titles out into the market) be deluged with people who want to see this and are willing to sell small children in order to attend. I love their brand, I certainly love this trailer, and I can't think of a better audience to let see this movie for absolutely nothing. Plus, they want to send a 100 of you there. Tell your friends, tell your parents, tell your goomah, it's on.
Since I live in Arizona there is no way I can see it but I do hope if you do go you let me know how it is. I'd like to hear that there's a new movie that'll replace having to see Elf every hour on my television this time of year. So, without further ado, here are the details:
Oscilloscope Laboratories is proud to offer /Film readers a chance to see Jalmari Helander's new dark fantasy film, RARE EXPORTS: A CHRISTMAS TALE at a free screening in New York City on Tuesday, November 30th at 8:00PM!All you have to do is send an email to NYRSVP@oscilloscope.net with "/FILM" in the subject line – the first 100 entries will receive a confirmation email alerting them to the secret Manhattan theater location.Each invite includes a plus-one, so winners are advised to bring a friend and arrive early. All seating will be based on a strict first-come, first-served basis. No cameras or recording devices will be allowed at the screening.Sitges Best Picture and Best Director-winner RARE EXPORTS: A CHRISTMAS TALE opens theatrically in New York City on December 3rd and in Los Angeles on December 10th, with a nationwide rollout to follow.It's the eve of Christmas in northern Finland, and an 'archeological' dig has just unearthed the real Santa Claus. But this particular Santa isn't the one you want coming to town. When the local children begin mysteriously disappearing, young Pietari and his father Rauno, a reindeer hunter by trade, capture the mythological being and attempt to sell Santa to the misguided leader of the multinational corporation sponsoring the dig. Santa's elves, however, will stop at nothing to free their fearless leader from captivity. What ensues is a wildly humorous nightmare – a fantastically bizarre polemic on modern day morality.RARE EXPORTS: A CHRISTMAS TALE is a re-imagining of the most classic of all childhood fantasies, and is a darkly comic gem soon to be required perennial holiday viewing.This advance screening of RARE EXPORTS: A CHRISTMAS TALE is presented courtesy of Oscilloscope Laboratories. For more info, visit www.oscilloscope.netApplause Trailer
When your movie has superlatives thrown at its feet from all kinds of respected publications it's a pretty good idea to put it in the advertising.
Martin Zandvliet, a first time feature filmmaker out of Denmark, has created a film that has a trailer that accentuates what makes it so compelling overall: its universal appeal. It's not that this is a film has elements which make it a delightful romp and can attract anyone and everyone, it does, but, rather, it's dealing with a subject that could easily be Lifetime material if you make the wrong move. This trailer establishes a vague awareness of what that issue ultimately is, alcoholism, but it is also brilliant in its one, two punch approach to how it opens.
Showing a mother with her sons, cuddling, is great in that it immediately tells you volumes without saying a word. The interstitial that champions the six major festivals it  has played at is the second blow it lands because it not only gets you with its thematic elements but it also establishes credibility for a movie that's about to get lippy.
With a kind word from Roger Ebert about our lead, Paprika Steen explodes on site as soon as she launches into who she is and what she's all about. What I like about this is that she comes off as a vibrant divorcee who is older and is trying to hold on to her love of the theater and love for her boys.
The operatic music in the background just ratchets up the tension between her and her husband, the two of them seemingly at war with one another, as he knows what's happening. She's rudderless and the clips we're given just accentuate this so so well. I'm surprised, but delighted, that we're given a taste of the bombast that is embedded in this thing, subtitles be damned, and of the struggle between who she is and what she wants to be.
Like an old car that just wants to be opened up one last time, there definitely is something to be said about a movie where a mature mom isn't brutally mean or listless, the turned out matriarch is just fighting to hang onto her addiction and her love.
With excellent pull-quotes from Variety and The New York Times I am utterly giddy at the prospect of seeing this film.
Bad Behaviour Trailer
When a trailer begins with a killshot you know you've got my attention.
With music that is simply bumpin' and will most certainly turn away any suburbanite housewife watching trailers, the first time Australian filmmaker Joseph Sims has decided to give the finger for precious indie debuts by making a film that's nice and violent.
Launching into a slo-mo of a school girl's tush getting her swerve on to a shot of an unnamed guy bound and gagged in a trunk, there is no need to explain anything. This seems like the one thing we usually abhor in these parts but I get what's going on and what's being sold.
A movie that seems to deal with a pack of high school aged kids who aren't interested in just sneaking an occasional nip of alcohol, which certainly is showcased here, but who have other intentions there's something else percolating under the surface. Namely, murder.
Now, I don't know how we're supposed to reconcile the image of an axe sitting on a nicely polished parquet floor but when a pair of stocking feet walk into the frame to pick it up I am now needing resolution to this. Who is the one holding this thing? What do they want to do with it? Is anyone going to stop this obviously troubled dude? None of my questions are answered thanks to a trailer that wants to generate questions more than it wants to answer them.
With a payoff punch as we see a kid drive an axe into the body of a person crawling away with thunderous force and the image of a guy violently vomiting blood as he empties his stomach on a screaming woman I am transfixed. Without question, I now need to understand what's happening here and I could not be more aghast at what I saw.
This trailer did what it was tasked to do, generate interest, and there isn't a doubt that some of you aren't thinking the same thing I am. You don't just start a trailer with a kid shooting himself in the face and not want some kind of follow-up. Amazing. [Twitch]
Cure For Pain: The Mark Sandman Story Trailer
I was taken with this trailer because a minute before I saw the trailer I didn't know who Mark Sandman was but the minute it was over I wanted to know him a little better.
As a fan of rock in the 90's when radio was still relevant and the musical stars of the day weren't just fresh out of puberty, I remember Morphine well. I didn't possess any of their music but their sound was distinctive. I didn't know that Sandman was a sort of a cryptic guitar player who was the master of the two string bass. Two strings. Directors Robert Bralver and David Ferino have managed to both show something here that is at the same time warm and exciting. Feels like Singles all over again.
Opening up, we get old MTV footage that looks like it was rescued from a beat up VHS tape. A little Kurt Loder, a little bit from the throaty Matt Pinfield, something from the Jon Stewart Show, it establishes a time and a place quickly. It establishes the popularity level and audience for this music.
I'm floored by how seamlessly it weaves Mark's soundtrack beneath clips and modern interviews with guys like Les Claypool, Mike Watt, Dickey Barrett of the Mighty Mighty Bosstones, and scads of other guys who I would classify as the fathers of that sound, of that time in musical history.
Like I mentioned, you may not of ever heard of this guy but the trailer is wonderful at just grabbing your attention with clips, soundbites, and notable quotes. But then it flips you. It gives you a CliffsNotes version of the man's upbringing, an intimate look at what shaped him as an artist. Again, it does so expediently without ever comprising the trailer's quality. We are left to linger a little bit and take in what's being said.
It's sad, a little maudlin, but it's nonetheless compelling and absolutely gets my vote for a documentary that hopefully is as good as its preview. Solid.
Psalm 21 Trailer
What on earth is happening here? I don't know and I don't care.
The thing I appreciate the most about this trailer, the newest from Fredrik Hiller (man of such vehicles as Bröderna Karlsson and Kärlek 3000), is its use of minimal effects to sell its story. Give a little tease, a little taste, and don't ruin the story. Seems like such a tall order but here we get a real treat with seeing a trailer that just wants to play on the psychological angle.
Actor Jonas Malmsjö genuinely sells this one, the man looking like Peter Stormare's brooding older brother, as we get straight into the story of a man who has just lost his father. The emotionally affected thing he has down, no question. Curiously, he runs someone over accidentally in the dead of night but finds no body when he gets out to check. Oddly, we go from a "Well, I guess he didn't really hit anyone" straight to someone getting ridden in a bed by a foxy fraulein. Again, I don't know what's happening but this is suspenseful and weird.
The paranoia that sets in as this man settles into the small town where his dad lived and died mysteriously is captured all too well. Yes, the creepy ghost effects are a little too CG but there seems to be a real focus on crafting a ghost story of sorts that has some bite to it.
I also appreciate that we have a guy who is losing his mind, a la Shining, in this woodland village (is there any other kind in Sweden?) and who seems to have taken a page out of the overacting playbook but I don't pay it much mind when we see corpses coming back from the dead and fighting with the living. Especially the dead body of the man's father that reanimates. This thing better end on a high note of killing.
The promise is there of a little titillation, a little thrill, a little chill. Let's hope our brothers to the east know how make scary thoughtful as well as gory. [Twitch]
Note bene: If you have any suggestions of trailers to possibly be included in this column, even have a trailer of your own to pitch, please let me know by sending me a note at Christopher_Stipp@yahoo.com
In case you missed them, here are the other trailers we covered at /Film this week:
Battle: Los Angeles Teaser Trailer - The effects look amazing, the colors bright and vibrant. The story, however, remains to be seen whether it will be more than pretty eye candy.
Battle: Los Angeles International Teaser Trailer - When it comes to the tease, this trailer has it down. In fact, I prefer this one slightly more than I do the domestic one as it keeps its secrets a little closer to its vest.
Blinky Trailer- I have a feeling something bad is about to go down. Great trailer in being able to be aloof yet hinting at what's to come.
Barney's Version Trailer - I am in love with a trailer this week and it's this one right here. What a mix of the dramatic, the absurd, and the romantic. I'm in.
My Sucky Teen Romance Trailer - Go help Emily Haggins and get this finished. For her skill level I was blown away by how interesting the story is and it looks genuinely good.
Unofficial Faster Trailer - Could someone please have Garrison Dean make every manly trailer from now until further notice?
Teen Wolf Trailer - You're kidding, right? If there's no Boof, there's no Teen Wolf. This is just schlocky and unironic.
Cars 2 Trailer - I didn't really care for Cars when it came out, I could have initially cared less about this sequel, but even giving this a fair shake I can't get excited for this.
Red Riding Hood Trailer - It's Twilight. With a red cowl. No thanks. I'll pass.
13 Trailer - There's a great trailer in here but this is just too over stylized for it to be very resonant.
Your Highness Trailer - It's been a while since I've laughed out loud but this trailer did it. I only fear all the best parts have been revealed in this trailer. I hope not because this looks like a dirty Princess Bride.
Green Lantern Trailer - First, everyone needs to calm down. At the end of the day, the effects look pretty great, the story feels pretty solid, but the acting is just painful.
Cowboys & Aliens Trailer - Looks promising but with the number of aliens who already seem to have a penchant for snatching human beings or hunt them on the ground I'm still waiting to be excited by something special. This just doesn't do it yet.
Prom Trailer - Maybe when my daughter turns 13. Other than that? There's not much to see here. Move along.