Casting Notes: Danny McBride Attached To 'Used Guys', Katherine Heigl Out Of 'Adaline', Gerard Butler In Antoine Fuqua's 'Afterburn'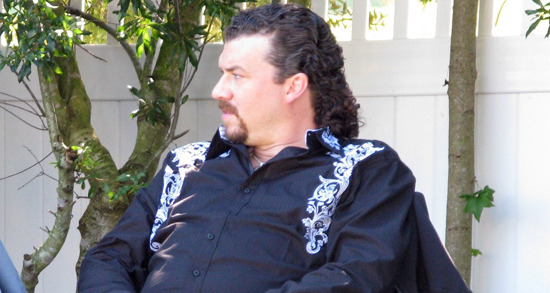 We just talked about the possibly-revived Neighborhood Watch; now here's news on another sci-fi comedy that has been kicking around for a while. Used Guys was once meant to be directed by Jay Roach (Austin Powers, Meet the Parents) with Jim Carrey and Ben Stiller starring as men "in a future run by women, where cloned male slaves are traded like cars." Fox shut down the film when the budget started to escalate and most of the talent moved on to other projects.
Now Danny McBride is attached to the role Jim Carrey would have played. Little Miss Sunshine directors Valerie Faris and Jonathan Dayton were attached to direct last year, and they remain a part of the project. A small mention in Variety says that Fox is looking for a 'scaled-down' production, compared to the expensive Jay Roach version. No word on other cast attachments for now, including whether Ben Stiller, who stuck around when others bailed, is still part of the film. [The Playlist]
After the break, Katherine Heigl backs out of her next picture, and Gerard Butler teams up with Antoine Fuqua.
Adaline was scheduled to shoot in March, but due to reasons that are being disputed (was there bad blood or was there not?) Katherine Heigl has dropped out of the film. She'll be recast as quickly as possible, so the film may still go on in March as planned. Andy Tennant directs the movie, in which the lead character "who should have been killed in a car accident, but was resuscitated by a simultaneous lightning strike that physiologically locked her in her late 20s."Angela Lansbury will play the daughter of the main character — yes, the daughter — so that 'being locked in her 20s' thing is no joke. (Makes the film kind of an odd companion to Andrew Niccol's Now.) [Deadline]
Finally, Gerard Butler and Antoine Fuqua — guys who each arguably peaked with a movie a few years back (300 and Training Day) — are lining up to work together on the comic adaptation Afterburn. Matt Johnson (Into the Blue) scripted and Christian Gudegast (A Man Apart — eesh) looks set to rewrite. The story "takes place a year after a solar flare burns half the surface of a planet, and treasure hunters return to retrieve what's left of value."
So, can I call this Solarbabies plus Uncharted? Hurm. Normally we'd expect financing to fail to materialize and this one would go away. But Relativity is behind it, and Neal Moritz is producing. He's got a very good track record for generating momentum on unlikely projects (The Green Hornet, RIPD, 21 Jump Street) so there's a good chance this will actually get made. [Deadline]