Seth Rogen And Evan Goldberg Rewriting 'Neighborhood Watch'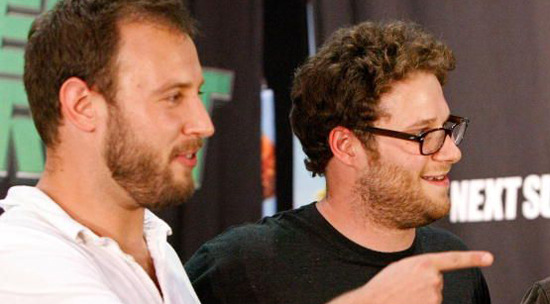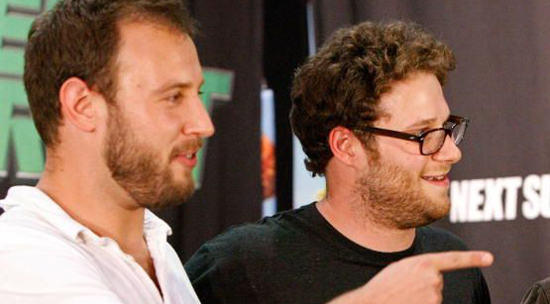 The slightly sci-fi comedy Neighborhood Watch has been kicking around Fox for a couple of years. Once a Will Ferrell project, it was rumored as a possible Zombieland follow-up for Ruben Fleischer. But Peter Segal is now attached to direct, and Superbad co-writers Seth Rogen and Evan Goldberg have been hired to rewrite.
THR suggests that this rewrite hire marks Neighborhood Watch as a project that Fox is really moving on now, after it has laid fallow for some time. The story follows, as the trade says, "a suburban "neighborhood watch" group, actually a front for dads to get some male bonding time away from the family. Things go awry when the group accidentally uncovers a plot bent on destroying the world."
High-concept, then, and I wonder what this means for the film as a whole. Even with their most recent work being Green Hornet, I'd guess you don't hire the Rogen/Goldberg team when you want super-broad marginally family-friendly fare. But that's what Peter Segal tends to direct. (He's also signed for the Warner Bros. boxing/grumpy old men film Grudge Match, you'll recall.)
Neighborhood Watch sounds like the sort of film that could skew dramatically in a couple of different directions. For me, the idea of a film in the comedic tone of Pineapple Express and Superbad is a lot more appealing than something along the lines of Peter Segal's films like Anger Management, 50 First Dates and Get Smart. For me, then, the hope is that someone else directs the picture. Ruben Fleischer might have been a great choice; someone like that (or Todd Phillips, though I can't imagine he's looking in this direction) would be ideal.
But let's wait and hear more about what direction the rewrite goes.