Leonardo DiCaprio Confirms Clint Eastwood's 'Hoover' To Shoot Early 2011; Plus 'Hugo Cabret' Update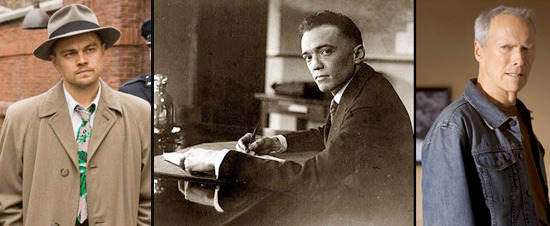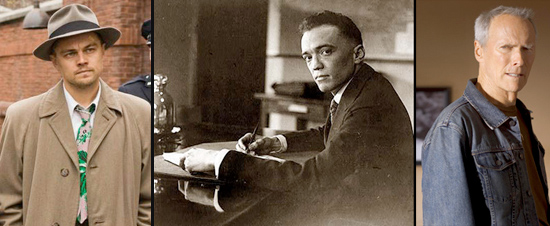 We may receive a commission on purchases made from links.
Leonardo DiCaprio isn't married, but he's about to be unfaithful to his frequent collaborator Martin Scorsese. The pair met up via satellite in Hollywood this weekend to discuss several of their collaborations and each got to talking about their upcoming projects. Scorsese offered up some thoughts on Hugo Cabret ("It's going," he said) and DiCaprio said that "infidelity is in place" because he will be working with director Clint Eastwood on their long gestating J. Edgar Hoover bio-pic in "maybe January or February." That's right in line with what the man who wrote the film, Oscar winner Dustin Lance Black (Milk), said a few months ago. Read more about this event and everything we know so far about this pairing of titans.
Both Coming Soon and Indiewire, among others, reported from the Scorsese and DiCaprio event which took place at the Egyptian Theater in Hollywood, CA. DiCaprio was there in person and Scorsese was attending via satellite.
Before we get back to Hoover, here's what Scorsese had to say about Hugo Cabret. He also mentioned he'd still love to do a Sinatra film.
It's going. It's been an experience. Every time you set up the camera, there's the geometry and everything. You're really redefining and trying to figure out how to tell the story again with pictures and this 3D, which is really interesting. And of course it's a film that's a fable... We've been shooting for quite awhile. We only have a few more weeks, I hope. I hope to get it out by next year.
DiCaprio added that he felt Scorsese's film will be "the first 3-D that goes beyond action to have solid drama."
As for Hoover, we first heard about the film in March when it was confirmed that Eastwood would be directing from a script by Black. J. Edgar Hoover was the first director of the FBI, which was formed because there was no governing body that had jurisdiction once criminals (like John Dillinger) crossed state lines. Joaquin Phoenix was rumored for a role in the film, but Eastwood shot that down. DiCaprio, though, was confirmed to play Hoover and at the Toronto Film Festival in September, Black spoke about his intentions with the script.
Hoover is told from Hoover's point of view, which I've never seen before. I've read all the books; I'm a history buff. It's always told from a rather detached point of view, and I think that's because Hoover never let anyone in.
And because of that — and the contradiction between what he believed his history was and what his history actually was — it lends itself to a less-traditional structure. There are more contradictions.
We last saw J. Edgar Hoover portrayed on screen in Michael Mann's Public Enemies, played by Billy Crudup. Unlike the movie, the book the film is based on, written by Bryan Burrough, does a pretty good job of personalizing Hoover and his obsessions with the crime of the era. It'll be interesting to see what kind of information Black was able to find beyond what's in books like that one.
The combination of Eastwood and DiCaprio is a truly exciting one and the fact that this film is about to begin shooting means we might see it by the end of 2011. I have a feeling this will be a true player come next Fall and the 2011 Oscars. Do you agree?