UPDATE: Will Christopher Nolan Shoot 'The Dark Knight Rises' Entirely In IMAX?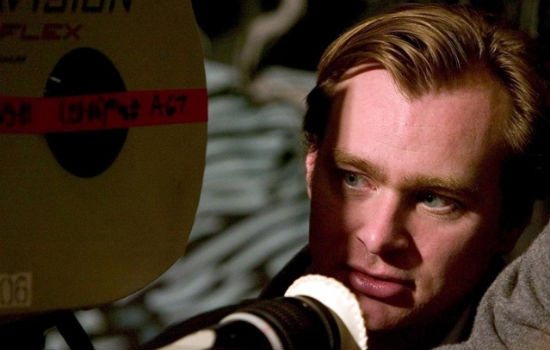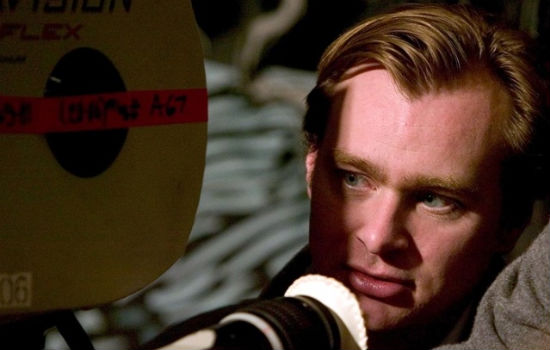 Immediately following the 2008 release of The Dark Knight, rumblings began that director Christopher Nolan and director of photography Wally Pfister were considering shooting what is now known as The Dark Knight Rises entirely in IMAX. The pair shot several sequences of The Dark Knight in IMAX, giving the film a whole different feel, and everyone loved it. Well, this rumor just keeps coming up and now not only has it come up again, one movie website is suggesting it's confirmed. Hit the jump to read about the history of the rumor, the new information, and the downsides to shooting and exhibiting a film in IMAX. Plus, there's an update.
A source told Collider that Nolan is now finally set on shooting The Dark Knight Rises in IMAX and, after running the story, they apparently got confirmations it was true. Until word comes down from Warner Brothers, Christopher Nolan or Wally Pfister, it won't be 100% but – considering we know this is a discussion that has been going on – by triangulating the news, you can pretty much assume it's going to end up being true.
The main issue with shooting in IMAX has always been, as mentioned in previous interviews, the size, weight and sound of the IMAX cameras. They're very hard to move around and record clear dialogue with. But now, there might be a solution to those issues. Well, here's what Collider's source had to say:
I'm hearing that Nolan will try and shoot The Dark Knight Rises totally in IMAX.  I've heard that IMAX has been quietly developing a smaller, less intrusive camera that will be able to handle dialogue scenes. If the camera is finished in time, expect Nolan to use it.
So, that could solve those problems. But there's much more to this story. First, let's trace the long running history of this rumor.
In December 2008, Nolan first said that he wanted to shoot an entire movie in IMAX. At the time, he probably was considering it for Inception, but of course that didn't end up happening because of the issues mentioned above.
This rumor then came up again in August 2009 when we all thought Megan Fox was going to be cast as Catwoman. Ain't It Cool News reported that Nolan's team was researching the possibility of shooting his third Batman film completely in IMAX.
A year went by, Nolan made Inception – not in IMAX – and that's when Nolan's D.P., Pfister, began to come out and say he would love to shoot the third Batman film totally in the large screen format.
First, in April 2010, he confirmed that he and Nolan had been discussing the change and that he felt it had a more of a future than 3D.
What Chris and I have talked about is doing something cool and something interesting...Brad Bird was [saying] 'you've got to shoot the whole thing in IMAX!' I was like, yeah, I've talked to Chris about that.....I think Chris is game for doing something interesting like that, Lord knows that the 3-D fad might pass by the time that summer comes around.
Next up was in July 2010 when everyone was sure that Joseph Gordon-Levitt was going to be The Riddler. Promoting Inception, Pfister talked about IMAX in greater detail.
I can't say until I read the script, but it would certainly be my preferred, amazing goal to shoot the whole movie in IMAX. I must say I'm a huge IMAX fan. I like IMAX more than I like 3-D...Chris' films are so densely layered and have so much going on visually in every way that IMAX helps enhance that because of the scope and the scale of it — it becomes a much larger canvas to paint on. That's what we found on 'Dark Knight'...I'm not a big fan of 3-D...I liken it to my View-Master I had 40 years ago. Are you really getting more out of the story with 3-D? When you separate those different planes and you're creating artificial depth, it looks phony to me.
But that wasn't even the final word until today. In October, when Nolan announced both the title of the film and that The Riddler would not be the villain, he offered up two more tidbits. First – the film would not be in 3D. And second:
We're looking to do something technologically that's never been done before.
Was he referring to shooting a whole movie in IMAX? It certainly sounds like it.
Here's what I foresee being the main downside for shooting in IMAX. Will it looks amazing? Yes. Would it be awesome and engrossing? Yes. However, there are only a few hundred legitimate IMAX screens in the United States. Even if the whole film is shot in IMAX, only a very, very small portion of the film's audience will actually get to see the film the way it was meant to be seen. As incredible as IMAX is, by backing that format as opposed to 3D – which everyone has been embracing, the number of theaters is surely nearing the tens of thousands and you can now have in your home – it feels like the majority of the audience won't get to see the true fruits of your labors. That's not saying he should shoot the film in 3D or that IMAX is a bad thing, it's just so rare that a filmmaker gets to make such a big stylistic choice opposed to an economical one.
Despite that, knowing this has been something that's been talked about for several years, do you think Nolan is going to go for it? Is it even worth it to shoot a whole film in a format where only a few hundred screens a day will be able to show the film?
UPDATE:
Wally Pfiser spoke at a screening of Inception Thursday night in Los Angeles, organized by The Wrap, and said that as of now The Dark Knight Rises will not be entirely shot in IMAX "citing cost and the inability to capture sound as just two of the impediments." However, that still doesn't mean there isn't a camera being developed that could change that, as the original report stated.