Poster And Synopsis For Steve McQueen And Michael Fassbender Reunion 'Shame'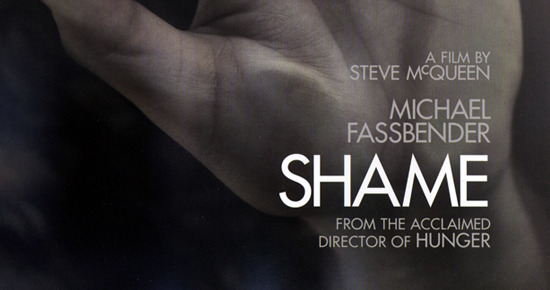 The only possible downside to the fact that Hunger director and star Steve McQueen and Michael Fassbender have reunited for Shame is that Mr. McQueen's planned biopic of Fela Kuti has been pushed back. (Hopefully not abandoned.) Otherwise the collaboration between those two on a film about a guy unable to control his sex life has the potential to be memorable. The first sales image is below, along with a synopsis of the film.
Continuing to scour the American Film Market over the past week, Collider scored the poster (which, yes, has a distinct Let the Right One In vibe) and synopsis for Shame.
Brandon (Michael Fassbender, Inglourious Basterds, Hunger, A Dangerous Method) is a 30-something man living in New York who is unable to manage his sex life. After his wayward younger sister moves into his apartment, Brandon's world spirals out of control.
From director Steve McQueen (Hunger), Shame is a compelling and timely examination of the nature of need, how we live our lives and the experiences that shape us.
Steve McQueen and Abi Morgan (Brick Lane) wrote the script, which has been described as "a modern story that is deeply honest and provocative." Great start. The film shoots in New York starting in January, and will likely be high on our list of anticipated films for late 2011 / early 2012.