Legendary Producer Dino De Laurentiis Dies At 91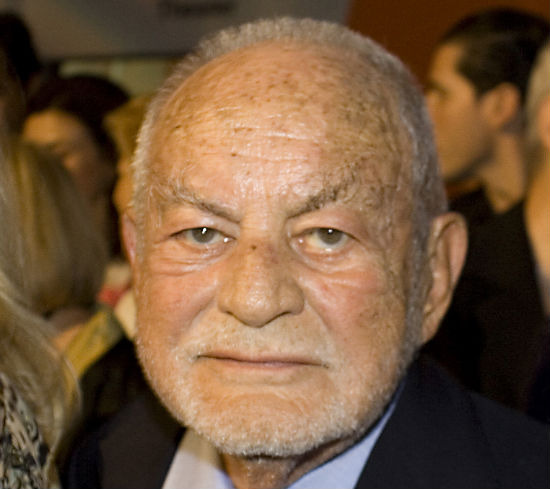 Hollywood has lost one of its true titans. Dino De Laurentiis, the producer behind such films as Dune, Serpico, Three Days of the Condor and Army of Darkness, died in Los Angeles Thursday morning at the age of 91. Read more after the break.
De Laurentiis, the winner of the Irving Thalberg Award at the 2001 Academy Awards, for "a creative producer whose body of work reflects a consistently high quality of motion picture production," produced hundreds of films both in his home country of Italy as well as America.
After dabbling in the family business – pasta – he began producing film in Italy around the time of World War II, eventually winning the Oscar for Best Foreign Film for La Strada in 1954. In the 1970s, De Laurentiis brought his considerable experience and skills to the United States.
Here in the United States, De Laurentiis truly spread his wings, dabbling in all different genres and working with/launched the careers of an incredible list of actors and filmmakers. Here are just a few examples.
Barbarella with Jane Fonda
Serpico with Al Pacino
Death Wish with Charles Bronson
Three Days of the Condor with Robert Redford
King Kong (1976) with Jeff Bridges
The highly influential Flash Gordon
Conan the Barbarian (and Destroyer) with Arnold Schwarzenegger
The Dead Zone directed by David Cronenberg
Dune by David Lynch
Cat's Eye starring Drew Barrymore
Maximum Overdrive directed by Stephen King
Army of Darkness by Sam Raimi
Body of Evidence starring Madonna
Assassins with Sly Stallone
He's also credited with launching the successful Hannibal Lecter franchise, producing Manhunter, Hannibal, Red Dragon and Hannibal Rising.
Many took to Twitter to pay their respects the legendary director. For example, Edgar Wright tweeted "Dino De Laurentiis, the producer behind Danger: Diabolik, Flash Gordon, Blue Velvet and so many, many more have died at 91. R.I.P."
And Los Angeles Times columnist Patrick Goldstein put De Laurentiis' legacy beautifully, calling him "a master showman, the last survivor of a bygone era of swashbuckling Hollywood producers ... who made movies fueled by grandiose schemes and consummate salesmanship."