Rumor: Zooey Deschanel To Play Betty Brant In 'Spider-Man'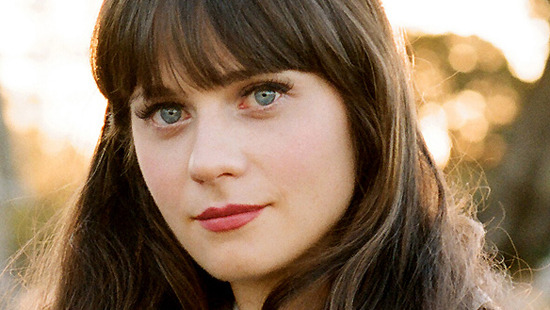 Briefly: We're not going to spend a lot of time on this, because it comes from a source that's about as credible as a UK tabloid. But one gossip site claims that Marc Webb is looking at Zooey Deschanel to play Daily Bugle employee Betty Brant in Spider-Man. It's not the least credible idea in the world, given that she'd be right for the part and we've already seen a similar casting move, with Elizabeth Banks playing the character for Sam Raimi. So take this as a nod towards the rumorcraft at work here, if nothing else — far better to claim an actress who is well-suited for a part is being sought, even if there is no justification for it.
Oh, and there's also a rumor of Spider-Man's actual parents appearing in the film, during scenes in which Peter Parker is a child, but right now we don't much believe that, either. Given the paper-thin sources for these, we won't go any further. What we do know is that Andrew Garfield, Emma Stone, Rhys Ifans, Martin Sheen and possibly (likely) Sally Field are in the film, which shoots next month and will be released on July 3, 2012.