'Battlestar Galactica' Producer Ron Moore Sells New Series To NBC; Sets Up 'Wild Wild West' Reboot At CBS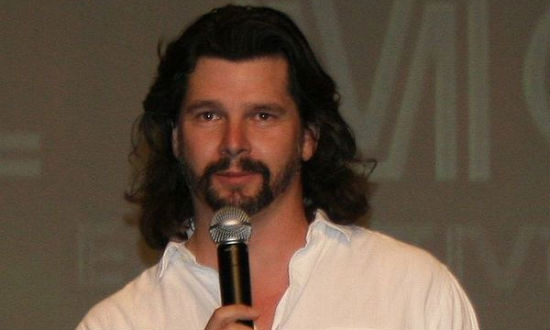 With his Battlestar Galactica prequel Caprica recently canceled in favor of a more action packed spin-off, Ron Moore – the brain child behind the successful 2004 re-imagining of Galactica – now finds himself showless. Or does he? It seems Moore might be leaving space in favor of both the seven seas and the Old West. Moore just sold an action adventure series called The McCulloch to NBC; it centers on a fictional Coast Guard cutter that travels around the world. He's also one of two producers attached to a remake of the 1960s show The Wild Wild West which, though it was rumored before, is now being set up at CBS. Read more about both after the jump.
Not much else is known about The McCulloch at this time but thanks to The Hollywood Reporter for the news. However, since Moore has already handled a quality show confined to a small, mobile space, once can imagine The McCulloch will have more in common with Battlestar than McHale's Navy.
As for The Wild Wild West, it's obviously based on the 1960s TV show of the same name, which was once described as "James Bond on horseback." Deadline is reporting that the show will follow "two Secret Service Agents who investigate federal crimes in post Civil War America" and that, in addition to Moore, the show is also being developed with former C.S.I. show runner Naren Shankar.
Take those two shows, add them to an adult magic drama that Moore also sold to NBC, and the former BSG show runner has plenty on his plate.
Out of the three projects, which would you most like to see Moore actively run? Personally, I think The McCulloch has the most potential. The Wild Wild West is period and now forever carries a negative stigma thanks to Barry Sonnenfeld and Will Smith, and this magic show sounds a little too in line with Charmed or True Blood – worlds where the impossible is possible. Thoughts?