Michael Haneke Preparing To Shoot 'These Two' With Isabelle Huppert And Jean-Louis Trintignant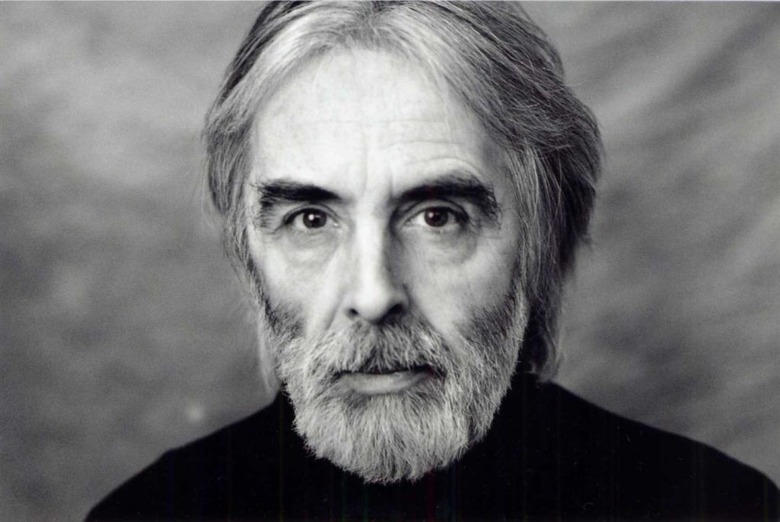 Michael Haneke is finally settling on his follow-up to the Palme d'Or winning The White Ribbon. Oddly, the film he'll make is one he'd planned to make, then discarded in favor of another. The Austrian director had been planning to make Ces Deux, aka These Two, but scuttled the idea in February, deciding instead to make a film about the internet. Cue mild surprise and unease on our part.
But now Mr. Haneke is going back to these two, and he's got at least two of the actors he'd originally planned to use: Isabelle Huppert, with whom he worked on The Piano Teacher and Time of the Wolf, and Jean-Louis Trintignant.
The Playlist talked to Isabelle Huppert and got the word directly from her that These Two is back on track. The film is a story said to be about "the humiliation of old age" The actress says of the once-discarded project,
He went back to it. I'm playing the daughter of my two parents, played by Emmanuelle Riva and Jean Louis Trintignant, set in Paris. It will be shooting in a few months.
And what of the director's film about the internet? For one, we don't even know much about the film other than the very basic note about the subject matter and a previous announcement that it would shoot in locations around the globe, including Japan and the US.
These Two was originally dropped when the director saw another film that explored subject matter in a way he thought was too similar to his. Perhaps, ironically, the release of films like Catfish has pushed back his internet film? Hard to say without knowing more about the subject. Or perhaps the global scale proved to be expensive and difficult to finance. While Mr. Haneke's movies are critical favorites and he's earned a devoted audience, his films don't earn a great deal of money.
Either way, I'm thrilled to hear that he's moving forward with any film at all, especially one that could cut so close to his rather dire worldview as a film about aging.