Roland Emmerich's Alien Invasion Movie 'The Zone' Has Been Shut Down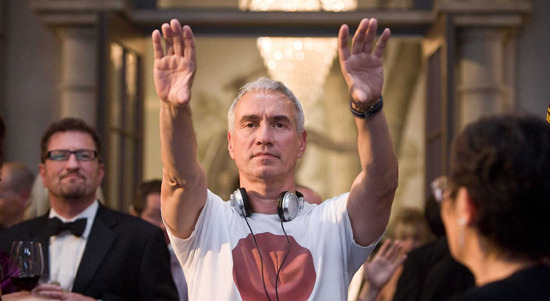 Barely two weeks ago we told you that Roland Emmerich, having just finished his Shakespeare conspiracy film Anonymous, would be making a Cloverfield-style alien invasion film called The Zone. Now he is not. The production was scheduled to begin shooting next week, but has reportedly been shut down.
THR has the news and, more important, a statement from Mr. Emmerich's people saying "This is not a project (Emmerich) is pursuing at this time."
So why did the project go away? There is no reliable reason but THR speculates two possible causes. One is that the 'found footage' genre is losing steam, though the recent success of Paranormal Activity 2 would seem to refute that claim. The other is that the Timur Bekmambetov-produced Apollo 18 that The Weinstein Company plans to distribute this coming March would be hitting right at the same time as The Zone, and Roland Emmerich blinked first.
Regardless, we can scrub the film from the calendar for now. Had things been otherwise, The Zone would have been an improv-based film cast with relative unknowns. Peter Mackenzie and Brandon Scott are known to have been part of the cast. The plot would have revolved around an alien invasion, but we don't know any significant details beyond that. Too bad — can't deny that I was curious to see what kind of film Roland Emmerich would have made out of an improv sci-fi setup. 'Total trainwreck' is the easiest conclusion to draw, but my curiosity remained.  Now we'll never know. Shed a tear.