Ben Chaplin, Alden Ehrenreich And More Cast In Francis Ford Coppola's 'Twixt Now And Sunrise'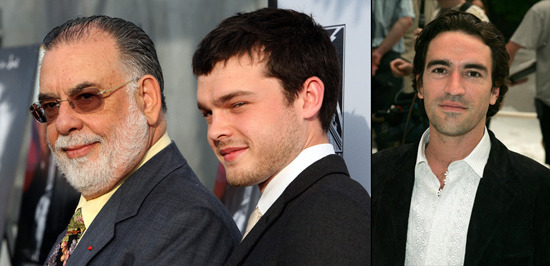 I was elated recently to hear that Francis Ford Coppola has quietly gone into production on a new film called Twixt Now and Sunrise. I was elated less at the title and more at the fact that (a) the legendary director keeps on keepin' on and (b) he's got Val Kilmer as a lead and (c) Twixt is a sort of genre picture.
Now, thanks to a statement from the director, we know that the film relies upon some "gothic romance/horror subject matter" and that it has additional names in the cast: Ben Chaplin, David Paymer and Tetro's Alden Ehrenreich, among others.
In a statement to the New York Times, Mr. Coppola explained that the story behind this new film came from a dream — "more of a nightmare" — and that after considering it, he worked the idea into a short story and then a script.
But as I was having [the dream] I realized perhaps it was a gift, as I could make it as a story, perhaps a scary film, I thought even as I was dreaming. But then some loud noise outside woke me up, and I wanted to go back to the dream and get an ending. But I couldn't fall back asleep so I recorded what I remembered right there and then on my phone. I realized that it was a gothic romance setting, so in fact I'd be able to do it all around my home base, rather than have to go to a distant country.
We knew that Val Kilmer, Elle Fanning and Bruce Dern are in the cast, and the NYT adds to that Ben Chaplin, Don Novello, David Paymer and Alden Ehrenreich, as well as Val Kilmer's ex-wife Joanne Whalley, who was brought on after the actor suggested her. The $7m film is shooting now in Napa, CA and has a five-week shoot scheduled. We don't know how far into that schedule he is. There is no distributor set at the moment. After Cannes rejected Tetro will he take this film to the festival, or look for an alternate bow? The last submission date for Sundance 2011 was September 24, so that probably isn't an option, though I don't know the working of the fest well enough to be able to guess whether an exception might be made should Mr. Coppola hope to have the film appear in Park City.