Cameos: Judi Dench In 'On Stranger Tides,' Nicole Scherzinger In 'Men In Black 3,' Betty White Out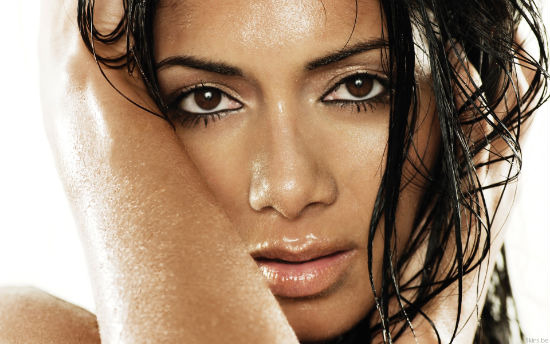 Two major 3D sequels are gaining, and losing, some high profile female talent. First up, Judi Dench (not pictured above) will have a small run in with Captain Jack Sparrow (Johnny Depp) at the beginning of Pirates of the Caribbean: On Stranger Tides. And while former Pussycat Doll and Dancing With the Stars winner Nicole Scherzinger (pictured ab0ve) is playing "a small villain role" in Men in Black 3, the previously rumored to appear Betty White is apparently not in the movie. We've got more info on everyone after the jump.
In Pirates of the Caribbean: On Stranger Tides, Dench will be part of the film's opening chase scene which is described as being like "Charlie Chaplin getting away from the Keystone Kops," according to the Daily Mail. But instead of Chaplin, there's Jack Sparrow. Dench plays a noblewoman who, during the chase, Jack simultaneously charms and robs. It's a small role that Marshall asked Dench personally to do and, reportedly, they had a blast filming it. The film opens May 20, 2011.
For Men in Black 3, we know that stars Will Smith and Tommy Lee Jones are back and that Jemaine Clement from Flight of the Conchords is a villain in the film. Josh Brolin and Emma Thompson are also rumored to be have roles and word was that Betty White was going to be in the mix too. Well, Mark Malkin of E! Online tweeted that he talked to White and she is not in the film. Nicole Scherzinger is though and here's what she told E! about her role.
My name is Lilly. She's like a small villain role. I'm so excited because I get to die. I make an appearance. I say a couple of lines and then I die.
The cool thing about the MIB movies are that basically you can cast anyone who is different looking, whether they are really pretty – like Scherzinger – or really old – like White – and they fit in perfectly as an alien. But, I'm kind of glad that White is out. She's great, but it would give the film a level of hipster irony that it doesn't need. The third Men In Black will be released May 25, 2012.
So which of these three pieces of news is the best and which is the worst? Do you care about cameos or would you rather just be surprised?