Scarlett Johansson Attached To Play Alien Seductress For Jonathan Glazer In 'Under The Skin'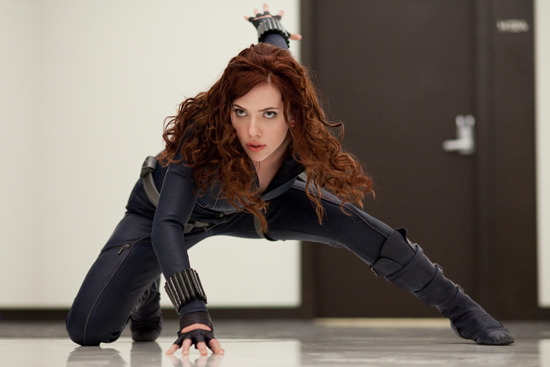 The American Film Market is great for announcements of crazy-sounding films that we might once see. We'll have a great many of them over the next few days (and there's a big post full of sales art and first-look stills coming up) but one of the biggest new projects right now is probably Under the Skin, to be directed by Jonathan Glazer (Sexy Beast) with Scarlett Johansson starring as "the perfect alien woman."
FilmNation is selling the film this week at the AFM and THR quotes the company's description of the project:
Johansson plays an alien on earth, disguised as the perfect aesthetic form of a mesmerizing woman. She scours remote highways and desolate scenery looking to use her greatest weapon to snare human prey — her voracious sexuality.
She is deadly efficient, but over time becomes drawn to and changed by the complexity of life on earth. With this new found humanity and weakening alien resolve, she finds herself on a collision course with her own kind. Taking her point of view throughout, the film presents a unique look at our world through alien eyes.
The script is by Jonathan Glazer and Walter Campbell, and the film hopes to shoot in Spring/Summer 2011.
But will this happen, at least with Scarlett Johansson in the key role? Hard to say. She's been on wishlists for films like We Bought a Zoo, Pride and Prejudice and Zombies, and The Great Gatsby, and was 'loosely attached' to several films, including Breathers: A Zombie's Lament. But the only film she has booked for real at this point is The Avengers, and a spring/summer shoot for Under the Skin would easily accommodate that.