Watch Guillermo Del Toro Interview Edgar Wright And Michael Cera About 'Scott Pilgrim'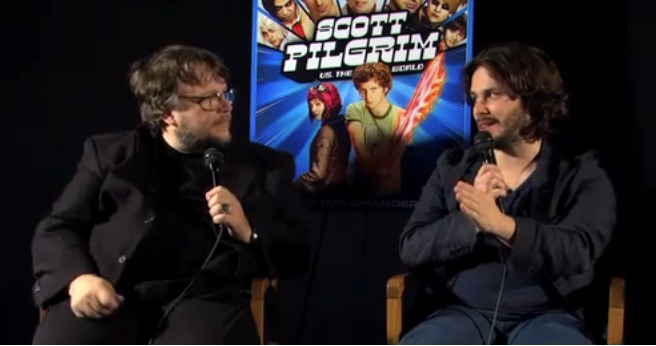 On Monday November 1st 2010, Guillermo del Toro (Hellboy, Pan's Labyrinth) moderated a question and answer session with director Edgar Wright , star Michael Cera and comic creator Bryan Lee O'Malley about the upcoming DVD/Blu-Ray release of Scott Pilgrim vs. the World. The event, which took place at the Egyptian Theatre in Hollywood, was captured by cameras — and a few video clips have made it online. Hit the jump to watch them now.
Celebrating the Comic Book Form
Guillermo del Toro on Video Games
Michael Cera's Reaction
Thomas Jane and Clifton Collins Jr.
The Beginning
Multiple Films
Bass Battle
Favorite Battle Scene
Edgar Wright on Richard Lester
Flash Gordon & Batman
Flash Gordon & Batman