Casting Notes: Amber Heard In 'The Applicant'; Abigail Breslin In 'New Year's Eve'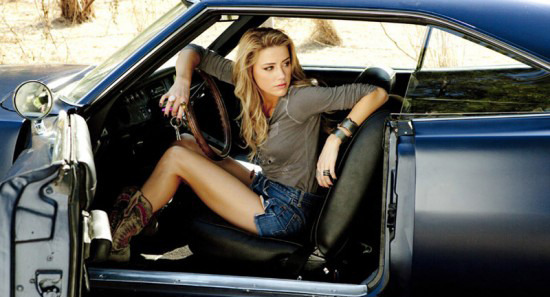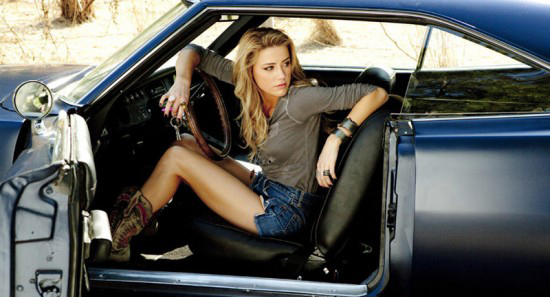 Despite earning a nice little fanbase for All the Boys Love Mandy Lane and forgetting to wear any clothes in The Informers, Amber Heard's closest thing to a break-out moment probably remains her bit part as the first zombie encountered by Jesse Eisenberg in Zombieland.
Now she'll appear as "a stalker student" in The Applicant, a thriller to be directed by Eric Bross. This is from Arclight Films, the same company (essentially) behind the sci-fi Shakespeare film Henry 5. The script, by Jeff Rothberg and Francis X McCarthy, is about "an underage prep school senior obsessed with admission to Yale who will stop at nothing to get her way, including seducing and ruining the life of an admissions director with connections to a top Yale professor." Hopefully, by the time this is shot, we'll have had a chance to see Amber Heard in The Rum Diary, opposite Johnny Depp; she's also in Drive Angry and And Soon the Darkness. [Screen Daily]
After the break, another actor gets paid on New Year's Day.
Now this is the point where I'll have to ask you to kindly contain your excitement: Abigail Breslin is in talks for New Year's Eve, the Garry Marshall spinoff of Valentine's Day. She'd be the second signing after Lea Michele, who signed on not long ago, but if the film follows in the footsteps of Valentine's Day this will be a good paycheck gig for quite a few actors. The relase date is set for December 9, 2011. (Because, one expects, by New Year's Day the box office will be owned by big late-December openings.) [Variety]