New 'TRON Legacy' Poster Reveals Jeff Bridges As Clu 2.0; Plus 5 International Banners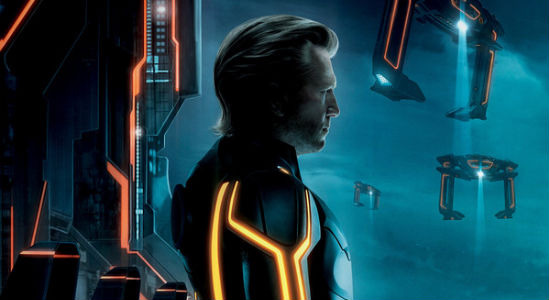 The film is still six weeks away from release but we can already guess at the legacy of TRON: Legacy. That legacy will probably be Clu 2.0, the avatar of a younger Kevin Flynn, which represents one of the first starring characters with a photo-real CGI human face in live-action.
Not only does newly minted Oscar winner Jeff Bridges play the current version of Flynn in the upcoming Disney film, he also suited up to play the aforementioned younger version of himself, who is Flynn's nemesis on The Grid. We've seen glimpses of Clu 2.0 in the new trailers but, after the jump, we've got the first look at the character in poster form. Check it out along with quotes from Bridges on playing himself and, yes, even MORE banners from the film coming out December 17.
Here's the brand new poster of Clu 2.0, thanks to MySpace.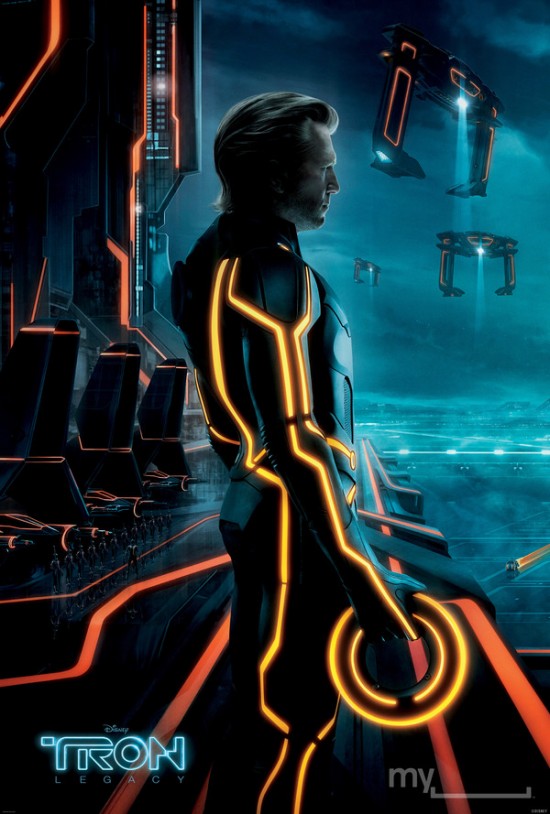 For my money, that's the best TRON: Legacy poster yet.
Bridges was blown away by the technology used to transform the 60 year old actor into himself from 30 years ago but felt that it was certainly in line with how TRON was originally conceived.
Both this one and the first one, you were dealing with cutting edge technology within your industry, and that was very exciting. This one makes that one look so ... there were no cellphones on that one, no internet, but the essence was the same of 'doing this new thing.' This technology that's used here, is very exciting to me as an actor, because now I can play myself at any age. I can be a four year old kid and the actor would be me. That's pretty wild!
Clu 2.0 isn't the only new TRON: Legacy poster to hit today. Collider found a set of Korean posters that are totally unique and different from the ones we've already seen. Check those out right here.
On TRON Day last week, audiences were shown 20 minutes of separate scenes from the film and not only did the visuals look amazing, the emotional heart and character seemed to be there. The footage took me from a 7 to a 9 on the excitement scale for this one. Where are you guys? And are you going to search out any of these posters?