First Glimpses Revealed Of Steven Spielberg And Peter Jackson's 'Tintin'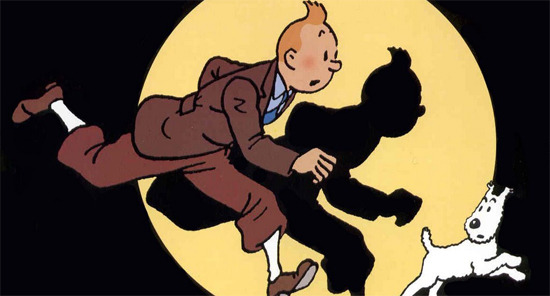 The Adventures of Tintin: The Secret of the Unicorn doesn't see release until over a year from now — on December 23, 2011 to be exact. But the live-action footage upon which the mocap animated film will be based was directed by Steven Spielberg a year ago, with Jamie Bell playing the title character. (Tintin, not the unicorn.) The footage was then handed off to Peter Jackson and WETA, who went to work animating CGI footage based upon the live-action work.
We haven't seen a single render of Tintin or the world the film will depict. Until now, that is. But we still don't have a full image. For the moment there are only glimpses of textures. But they offer an idea of what will be revealed, likely on Monday. Hit the jump for an assembly of the image we might see this week.
Empire is slowly revealing a dozen close-up bits of the eventual debut image. There are ten so far, with a new one being added to the site every few hours. Several of the close-ups appear to be from a rendered version of the image above. Putting them together, we can see something taking shape. The level of detail is incredible, and the shadow of Tintin's face suggests the level of stylization we'll see there.
Click either of the following images to enlarge.
Here are the previews released so far, each of which demonstrates that we'll see a very photo-realistic level of detail.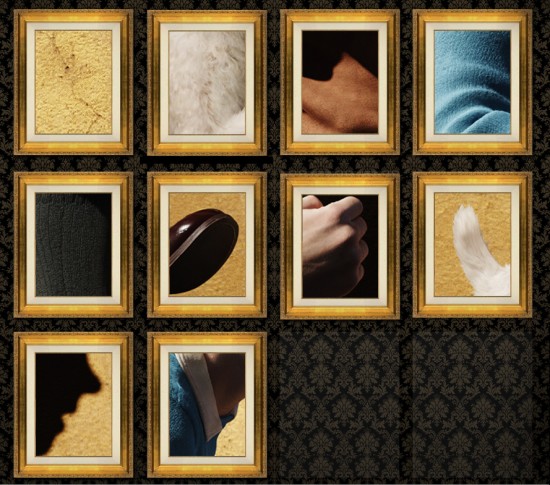 And this is how they seem to fit into the classic image. Tintin is often pictured in a blue sweater, which seems to be what we'll see, rather than the suit. There's no perfect correlation for the one close-up that seems to be trousers intersecting with shadow, but you get the idea.