Kevin Smith's 'Red State' Screened At Wrap Party, Aiming For Sundance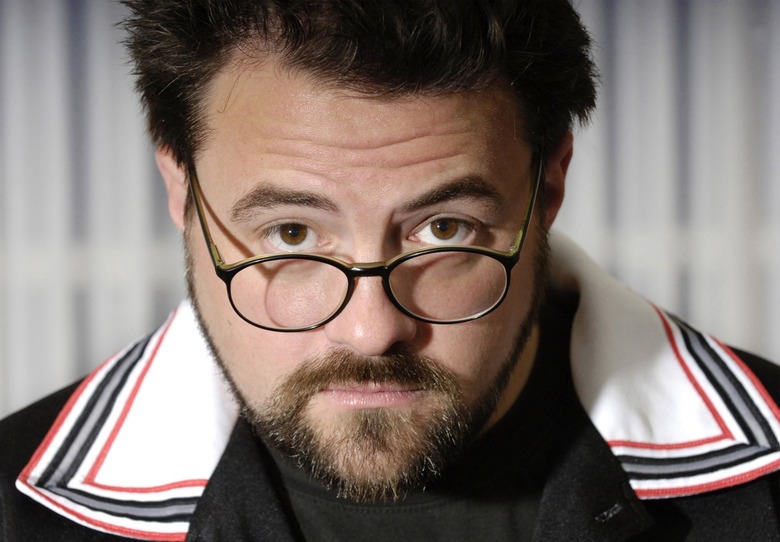 Kevin Smith has completed a first cut of his upcoming independently produced horror film Red State, and screened the film for the cast and crew at the Wrap Party. This is an extremely unusual occurrence, but Smith has been editing while he shoots and the movie doesn't require a lot of post work. Smith tweeted the following bit:
Tonight's historic: at our RED STATE wrap party, the cast/crew will watch the flick from end-to-end, edited: 92 mins, 98 w/credits. #Cutter
So with a first cut in hand, when can you expect to see the film?
Michael Parks (Kill Bill Volume 2) plays the lead character Abin Cooper,  a preacher loosely based on Fred Phelps of the Westboro Baptist Church. The film also stars Kyle Gallner, Melissa Leo, Michael Angarano, Stephen Root, John Goodman and Kevin Pollak.