Watch Five Minutes Of 'The Walking Dead' And The Real Opening Title Sequence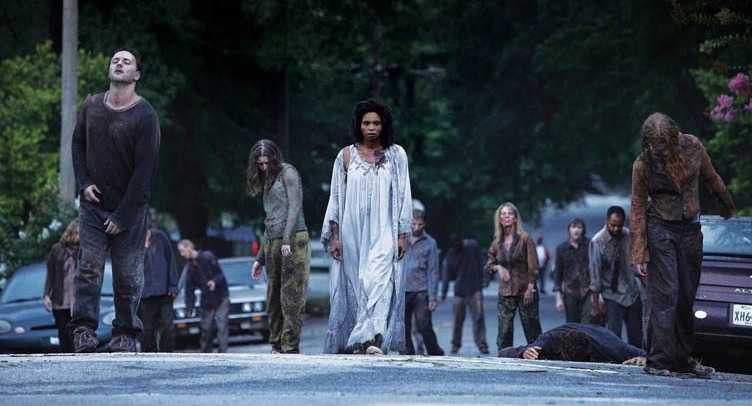 AMC has released a five minute sneak peak at the first episode of the upcoming small screen adaptation of The Walking Dead, which premieres Halloween night, October 31 at 10pm. The sequence takes place very early on in the episode, and basically involves the main character waking up to the zombie outbreak (something we've seen before in movies like 28 Days Later). I've had the pleasure of seeing the first two episodes of this series and I can't recommend it more highly.
Also, a couple weeks back we posted a fan created fan opening title sequence created by Daniel Kanemoto using artwork "ripped from the pages of the comic, originally illustrated by Charlie Adlard and Tony Moore." AMC has finally released the real opening title sequence online and guess what — the fan created titles is much better on almost every level.
Hit the jump to watch the five minute sequence and the real opening title sequence.
Real Opening Title Sequence:
Five Minutes of The Walking Dead:
Poster:
Executive produced and written by three-time Academy Award nominee Frank Darabont (Shawshank Redemption, Green Mile), The Walking Dead tells the story of "the months and years that follow after a zombie apocalypse." The series stars Andrew Lincoln (Love Actually), Jon Bernthal ("The Pacific"), Sarah Wayne Callies ("Prison Break"), Laurie Holden (The Mist), Jeffrey DeMunn (The Green Mile), Steven Yeun ("The Big Bang Theory") and Emma Bell (The Bedford Diaries) as a group of survivors traveling in search of a safe and secure home.