Simon West Directing 'Medallion' For Producer McG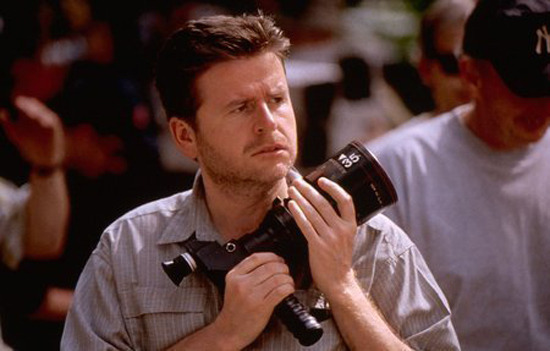 Despite harboring ambitions to make a biopic about Salvador Dali, director Simon West is sticking with action for now. He's got Jason Statham film The Mechanic, a remake of a Charles Bronson film, ready to release. He'll next direct Dwayne Johnson in Protection. And now he's being linked to The Medallion, a thriller produced by McG and written by Safe House writer David Guggenheim.
The logline suggests that a tight, clockwork thriller could be constructed from the script, which follows "a father who has just a few hours to locate his kidnapped daughter, who has been locked by hostage-takers in the trunk of an unidentified New York City cab."
I can't claim to be any sort of fan of Simon West's films, despite having a pretty serious weakness for even the most ridiculous action film. His first feature Con Air is his standout. Looking at that in context with his other films like Tomb Raider, When a Stranger Calls, The General's Daughter and even footage for his upcoming remake of The Mechanic, it's difficult not to attribute the best manic parts of Con Air to producer Jerry Bruckheimer.
But with the right cast, Medallion could get a boost. Names mentioned so far include Con Air veteran Nicolas Cage and Clive Owen, but that could be just a wishlist at the moment. [LAT]