Zombie Football Novel 'Play Dead' In Development As Feature Film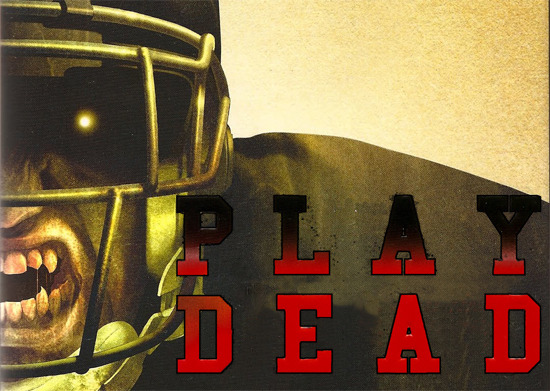 We may receive a commission on purchases made from links.
If Jane Austen and zombies can mix to the delight of a broad readership and (potentially) a film audience, why not Friday Night Lights and zombies? That's essentially the pitch for Play Dead, a novel by Ryan Brown, which has just been optioned for development as a feature.
Variety reports that Mark Canton, who produced George Romero's Land of the Dead and is producing Tunnels for Relativity with Vincenzo Natali attached to direct, has bought the novel rights and hired Joe Schreiber to script. The New York company Lucky VIII is financing development and production; a shoot is planned in third quarter 2011.
Here's the Amazon / Publishers Weekly recap of the novel. :
Two cultural obsessions collide head-on in this fast-paced, thrilling, and terribly funny debut by former actor Ryan Brown. In the sleepy town of Killington, Tex., the local high school's football team is having its best season in decades thanks to the efforts of quarterback Cole Logan. Afraid of losing the district championship, the rival Elmwood team sends the Killington bus into a river, drowning everyone on the team except Cole and the coach. Only local witch and football fan Black Mona can raise the players from the dead in time for the game, but if they keep stopping to eat people, they might miss it. Brown handily mixes elements of horror, coming-of-age sweetness, and gore-soaked comedy into a tale that satisfies the same fascination with sports and bloodlust that it cleverly and thoughtfully critiques.
Have to admit, when I first heard the basic logline there was some eye-rolling. But this could be a fun movie — an off-kilter comedy like Fido, but with the added layer of playing with sports fanaticism, especially on the high school level. I went to high school in a West Texas town where high school football was king, and there's no shortage of inspiration there for a messed-up comedy.