Richard Griffiths Joins 'Pirates Of The Caribbean: On Stranger Tides'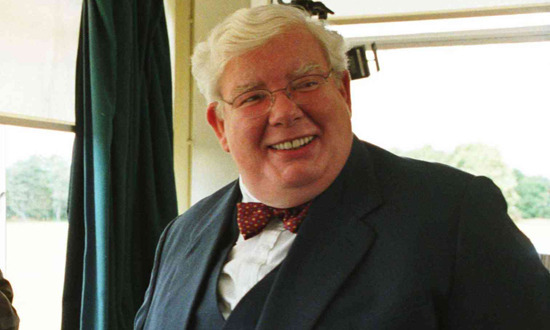 You might feel a fond little glow when hearing the name Richard Griffiths, in which case you're probably a fan of Withnail & I, Bruce Robinson's 1987 comedy about two unemployed actors and the retreat they take to the country cottage owned by Withnail's lecherous Uncle Monty. Richard Griffiths played Monty, and it's a role that will likely be his best-remembered.
The actor is also a noted stage veteran and has been memorable in the Harry Potter films as another uncle, Vernon Dursley. Now he'll appear in another fantasy blockbuster series. Mr. Griffiths has been cast as King George II in Pirates of the Caribbean: On Stranger Tides.
Geoffrey Rush said as much when he told Empire,
I've just done a scene this week with the wonderful, congenial, very delightful Richard Griffiths, who is playing George II. As a privateer in [George II]'s court, I mentor him as well – I'm creating my own fiercely independent genre.
The latter comment is a nod to both Mr. Rush's role in Elizabeth, and to The King's Speech, in which he plays a speech therapist to another King George: George VI, played by Colin Firth. Quite a nice little private genre to inhabit, really.
Pirates of the Caribbean: On Stranger Tides, directed by Rob Marshall and starring Johnny Depp, Geoffrey Rush, Penelope Cruz and Ian McShane, will be released in 3D on May 20, 2011. We'll see a trailer in front of Tron Legacy in December. The film features the return of Captain Jack Sparrow (Depp) and Barbossa (Rush) in a story that goes as follows:
In this action-packed tale of truth, betrayal, youth and demise, Captain Jack Sparrow crosses paths with a woman from his past (Penelope Cruz), and he's not sure if it's love–or if she's a ruthless con artist who's using him to find the fabled Fountain of Youth. When she forces him aboard the Queen Anne's Revenge, the ship of the formidable pirate Blackbeard (Ian McShane), Jack finds himself on an unexpected adventure in which he doesn't know who to fear more: Blackbeard or the woman from his past.