Time-Traveling Show 'Terra Nova' Fills Out Cast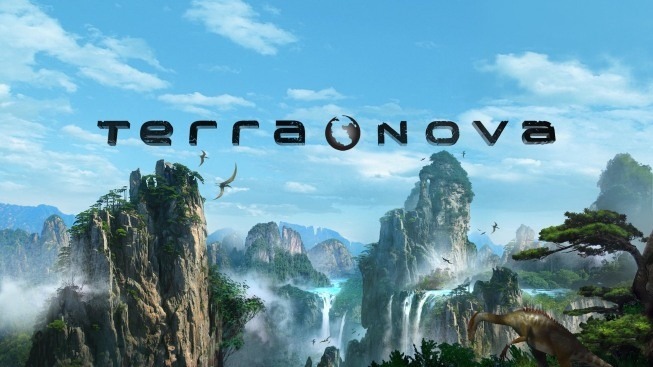 The last bits of casting are coming together for Terra Nova, the Fox show about a time-traveling family that is being exec produced by Steven Spielberg. For months we've known that Jason O'Mara would be the lead actor, as the father of a family that goes back in time to prehistoric Earth, and that Stephen Lang would play the military leader of the Terra Nova settlement they find upon arrival. The new casting is after the break.
EW says that Landon Liboiron (DeGrassi: The Next Generation) will play Josh, the 17-year-old son of Jason O'Mara and Shelley Conn's characters. Naomi Scott will play his smart 15-year old sister Maddy, and Alana Mansour will be Zoe, the youngest member of the family. Both of the latter two actors are newcomers. Mido Hamada (24) and Allison Miller (Boston Legal) both have roles as well, and there is one more major regular character to cast.
The show should be shooting in Australia soon, as it is scheduled for a May 2011 preview and fall 2011 broadcast commitment.
Here's the official synopsis from a few months back:
The series centers on the Shannon family as they join the tenth pilgrimage of settlers to TERRA NOVA, the first colony of humans in this second chance for civilization. JIM SHANNON (O'Mara), a devoted father with a checkered past, guides his family – wife ELISABETH and children JOSH and MADDY – through this new land of limitless beauty, mystery and terror. In addition to blue skies, rolling rivers and lush vegetation, TERRA NOVA offers new opportunities and fresh beginnings to its recent arrivals, but the Shannons have brought with them a famial secret that may threaten their citizenship in this utopia. These adventurers soon discover that this healthy, vibrant world is not as idyllic as it initially appears. The areas surrounding TERRA NOVA are filled with dangerous dinosaurs and other prehistoric threats, as well as external forces that may be intent on destroying this new world before it begins.