New 'Harry Potter And The Deathly Hallows-Part 1' Behind The Scenes Featurette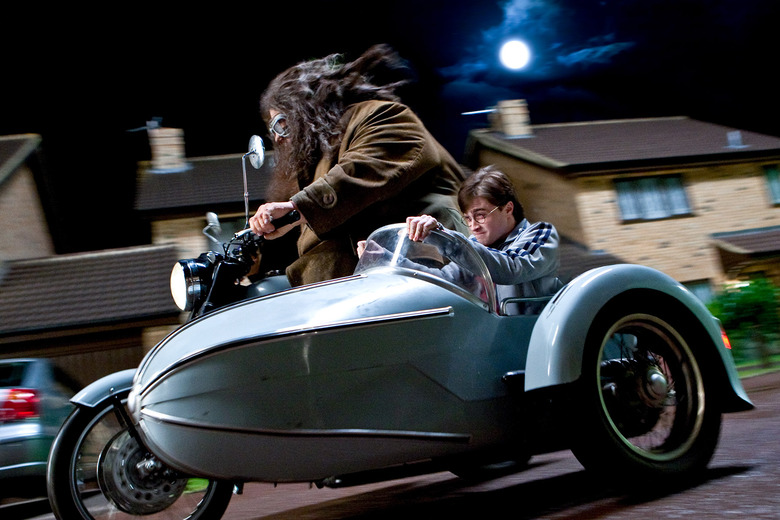 Long after the Harry Potter films finish in 2011, we'll look back at them as one of the most momentous achievements in the history of cinema. Over the course of eight films, an entire world will have evolved with a singular cast maturing at the same rate as their characters. The continuity is unprecedented. No other series has managed to keep the same core actors for such an extended period of time. The new behind the scenes featurette for Harry Potter and the Deathly Hallows – Part 1, which is embedded after the jump, highlights that legacy while also providing a some new footage, cast interviews and more.
Harry Potter and the Deathly Hallows – Part 1 is directed by David Yates and stars Daniel Radcliffe, Rupert Grint and Emma Watson. Here's the new video, thanks to Yahoo Movies.
Seriously, lets discuss this. Is there a film franchise that even comes close to maintaining the continuity the Harry Potter films have? The first one that comes to mind is James Bond, but the main character is recast in those every few movies. So those are out. Most of the horror film franchises like Friday the 13th, A Nightmare on Elm Street, Halloween or Saw have the same lead character or two, maybe, but everyone else dies at some point. Cross those out. None of the trilogies count because they are too short.  It seems like the closest thing has to be the original Star Trek movies, but even that franchise stopped using the original crew after six movies and sort of devolved to using other characters before being rebooted. Plus, they were always open ended. The Harry Potter films are going to end up being one perfect closed circle with every single main character, save the late, great Richard Harris, intact. It's truly remarkable.
What do you garner from this video? Do you really feel like Harry Potter and the Deathly Hallows – Part 1 is going to be as – pun intended – magical as it looks? Do you have your tickets yet? And do you think anyone is going to rush out to buy the Blu-ray box set of movies 1-6 when a complete set will surely be out next Christmas?
Harry Potter and the Deathly Hallows – Part 1 is mere weeks away. It opens November 19.