Mark Wahlberg To Star In Seth MacFarlane's R-Rated Teddy Bear Comedy 'Ted'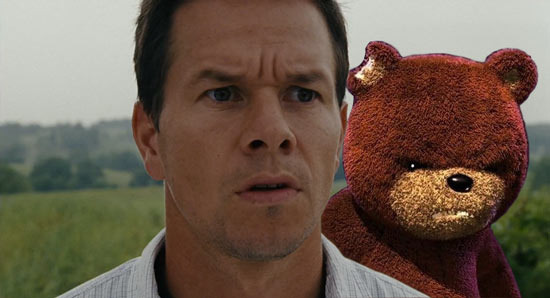 Family Guy creator Seth MacFarlane is making his directorial feature debut with Ted (also referred to before by the title Teddy Bear), a hard-R, $65 million(!) comedy from Universal Pictures about a man whose teddy bear comes to life and turns out to be a partying, womanizing, video game-playing pot smoker. A couple of weeks back, we mentioned a rumor that Mark Wahlberg had been eyeing the lead role for the film, and now the casting process has taken a step forward.Deadline says Wahlberg will indeed star in the film, though let's state for the record that they're still in negotiations; nothing has been signed just yet.
Wahlberg will play "an average Boston guy, normal except for the childhood wish he made that his teddy bear could come to life — and it did. Years later, the boy is an adult, and the bear is still his best friend. But the bear, a carousing, irresponsible slacker, is getting in the way of his buddy committing to adulthood and the girl he loves."
The film will be entirely live-action with the exception of the bear, which will be created with CG, and voiced (not surprisingly) by MacFarlane himself. MacFarlane co-wrote the script with Alec Sulkin and Wellesley Wild, two of the Family Guy writing staff. We've already learned about some of the other roles that the film will feature, such as "a racist homosexual, a woman obsessed with talking about men shaving their a**holes, and a 'Jewish-looking' person who makes anti-Semitic remarks".
I think the premise has a lot of potential, but then I read things like that and am instantly reminded that this is a Seth MacFarlane film. Still, watching Mark Wahlberg act opposite a cartoon teddy bear? Could be fun.