Laeta Kalogridis To Rewrite 'Fantastic Voyage' For Producer James Cameron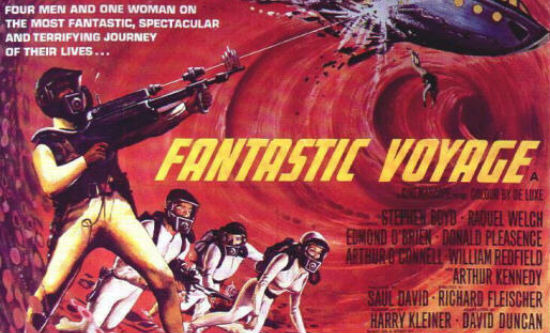 James Cameron has been attached to produce a 3D remake of Fantastic Voyage for a while now but, recently, there haven't been many updates on the project. Until now. Word is that Laeta Kalogridis, who got an Executive Producer credit for doing some rewrites on Avatar and wrote the screenplay for Martin Scorsese's Shutter Island, has been called in to rewrite the script. Paul Greengrass was originally going to direct, but left the project a few months ago. Even without a director attached, though, this move shows that 20th Century Fox and Cameron still feel remaking the 1966 film about a submarine that's shrunk down and set loose in a man's body, is going to happen. Hit the jump for more. The Hollywood Reporter broke the news of Kalogridis coming aboard the project just days after she won the Best Scream-play Award at the Scream 2010 Awards. She's also writing a Ghost in the Shell movie for Joel Silver as well as rewriting a screenplay called Nine Lives for Jerry Bruckheimer. Basically, she's working with the biggest guys in the game. Not bad for a lady who got her big break on the failed female comic book series Birds of Prey.
As for Cameron, no one knows what he's up to next, but it's safe to say that at least this project will eventually set sail.