What Would Jon Hamm Look Like As Superman?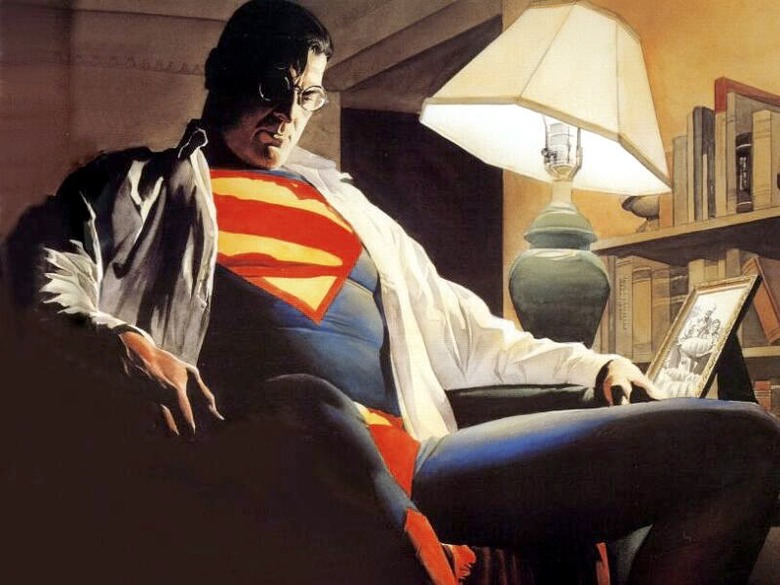 Mad Men fans have long been championing star Jon Hamm to star as Clark Kent in a new Superman film. We were originally told by director Zack Snyder that the movie will probably feature the character's early days, and reports claimed that David Goyer's script follows Clark Kent, a journalist traveling the world "trying to decide if he should, in fact, even become Superman." We assumed this meant that Superman would likely be played by a young actor, but recently Armie Hammer slipped that they're looking for a middle-aged actor for the role. And yes, Snyder directed Hamm in his last film, Suckerpunch. Hamm has said that he'd love to discuss the possibility "if the powers that be are thinking" of casting an older Clark Kent.
We have no idea if Armie's claim is true, and we have no clue if Hamm really has any shot at the project — but it's fun to entertain the possibility. /Film reader Nevil S sent over a mock-up of Hamm in the Superman costume. While the old school threads will most likely be updated in the new film, this gives us an idea of what Hamm might look like in the red and blue tights. Hit the jump to see the quick photo mock-up.