Movie Trailer: 'Unknown,' Starring Liam Neeson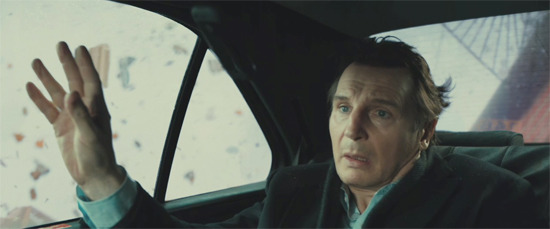 We may receive a commission on purchases made from links.
Once called Unknown White Male, Jaume Collet-Serra's film Unknown stars Liam Neeson who emerges from a four-day coma after an accident only to find that his identity has been stolen. There's now a trailer for the film; watch it after the break.
I like the simple genre setup: is Liam Neeson the man he claims to be, and is he really the victim of some sort of conspiracy? This is a Dark Castle film from the guy who directed Orphan and House of Wax, so I don't expect the film to go much deeper than offering a basic answer to that question. But as Taken ably demonstrated, putting Liam Neeson in a pure genre exercise isn't a bad idea at all. He almost appears to be similarly effective here, if not nearly as overtly powerful. Watching this trailer you get the idea that Mr. Neeson has always wanted to play the Harrison Ford role in another version of The Fugitive.
Unknown stars Liam Neeson, January Jones, Diane Kruger and Frank Langella. It was written by Oliver Butcher and Stephen Mark Cornwell based on the novel Out of My Head by Didier Van Cauwelaert. Karl Gajdusek did a rewrite. A publisher's weekly review of the novel says "What has been a spirited exploration of identity and memory abruptly turns into a somewhat flimsy thriller in its final pages, but Martin's mighty struggle with self-doubt, paranoia and the disorienting freedom of losing his place in the world makes the ride well worth it."
Yahoo has the trailer in HD and gives up this synopsis:
Dr. Martin Harris awakens after a car accident in Berlin to discover that his wife suddenly doesn't recognize him and another man has assumed his identity. Ignored by disbelieving authorities and hunted by mysterious assassins, he finds himself alone, tired and on the run. Aided by an unlikely ally, Martin plunges headlong into a deadly mystery that will force him to question his sanity, his identity, and just how far he's willing to go to uncover the truth.