Sneak Preview: Disney's New Short Film 'Tick Tock Tale'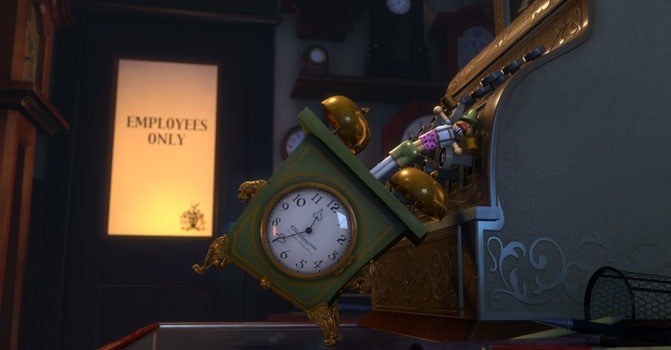 Walt Disney Animation is set to release a new short film titled Tick Tock Tale, and is directed by Dean Wellins, a three-time annie award nominated animator who has worked on projects such as The Iron Giant, Osmosis Jones, Treasure Planet, Fat Albert, Chicken Little, Bolt and The Princess and the Frog. The short was originally it was supposed to go in front of The Princess and the Frog, but was pushed back and currently doesn't have a set release (although Tangled might be a possibility). AWN has the plot synopsis:
A funny little clock (something out of Geppetto's workshop, really) is picked on by the more refined time keepers in a London store, only to find a chance at redemption when a thief breaks in one night.
Want to see a couple clips from the upcoming short? How about some more photos? Hit the jump.
Clip #1
Clip #2
More photos from the short: