'The Office' Writers Polishing Screenplay Of Neil Strauss' 'The Game'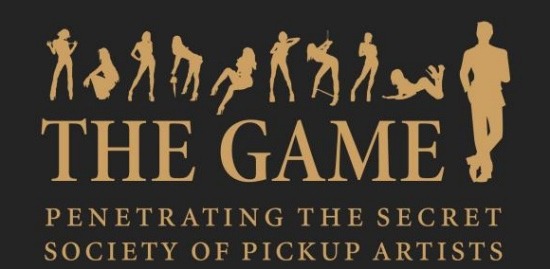 We may receive a commission on purchases made from links.
"Are you just another AFC ('average frustrated chump') trying to meet an HB ('hot babe')? How would you like to 'full-close' with a Penthouse Pet of the Year? The answers, my friend, are in Neil Strauss' entertaining book The Game." So begins, the Amazon.com description of The Game: Penetrating the Secret Society of Pickup Artists by Neil Strauss. A day after it was announced that Robert Downey Jr. might star in another adaptation of a Strauss book, Emergency, news breaks that Lee Eisenberg and Gene Stupnitsky, writers on The Office, are polishing a screenplay of The Game. If Eisenberg and Stupnitsky's names sound familiar, it's because they wrote (or are writing, who knows) Ghostbusters 3. As previously announced, The Game will be directed by Ari Sandel. We've got more on the project after the jump.
Strauss' book actually sounds like it could make quite the movie. The author (who also wrote the Motley Crüe book The Dirt, among others) spent two years with a bunch of men who are considered the best pickup artists in North America. These are the kind of guys who aren't much to look at, but are so smooth and have such insane game, they can pick up virtually any woman they want. After spending so much time learning from these pick up artists, Strauss actually had a lot of success. And by "success" we mean "sex." Eventually though, sex became too much like a game and problems arose when dealing with a girl he really loved.
According to TheWrap, who broke this story, The Game will be financed by Spyglass and produced by Depth of Field, Chris Weitz's company (he was attached to direct in the past). The original screenplay was written by D.B. Weiss, who is now working on Game of Thrones for HBO.
The Game has potential to be a really interesting and funny commentary on dating and relationships, but from a decidedly male perspective. Maybe Entourage meets When Harry Met Sally. But, there's also the strong possibility that it could be watered down into a run of the mill romantic comedy. Which way do you think it will turn out?