M. Night Shyamalan's Next Project Revealed: 'One Thousand A.E.' Starring Jaden Smith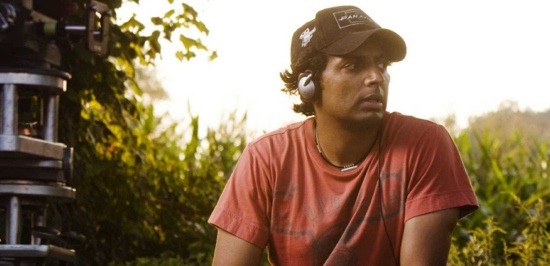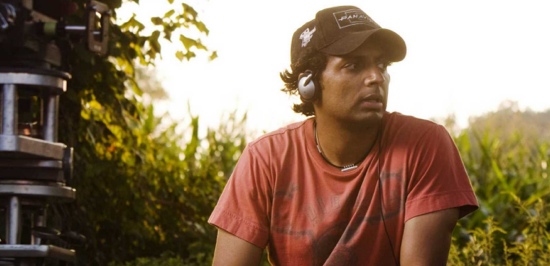 Say what you will about director M. Night Shyamalan, but the man knows how to stay busy and keep putting himself out there. Even though his last film, The Last Airbender, was destroyed by film critics everywhere, it went onto gross over $300 million worldwide, fueling speculation about a possible sequel. Moreover, Drew and John Erick Dowdle's trapped-in-an-elevator film, Devil, bore Shyamalan's "Night Chronicles" label and did decent business.
Back in June, prior to Airbender's release, we learned that M. Night had some pretty spectacular talent lined up for his next script, which had Bruce Willis and Gwyneth Paltrow "loosely attached." We've now learned that that script has been shelved, in favor of a new project called One Thousand A.E. Hit the jump to learn what we know.
Heat Vision has the scoop, and says that Shyamalan will direct the sci-fi film One Thousand A.E. in conjunction with Overbrook Entertainment. Overbrook is the production company run by Will Smith, James Lassiter, Ken Stovitz, and Jada Pinkett, and was responsible for the summer surprise mega-hit The Karate Kid starring Jaden Smith. One Thousand A.E. is also being "developed as a vehicle for Jaden Smith." In addition, although there's an adult male lead in the film, father Will is not slated to take on the part.
Perhaps most significantly: Shyamalan will not be writing the script. Journalist-turned-screenwriter Gary Whitta, who wrote the screenplay for The Book of Eli, will be handling screenwriting duties.
At this point, we know little else about the project, as Shyamalan is notorious for his demands for secrecy. However, despite my feelings about The Last Airbender, I think it'll be interesting to see M. Night direct a film he didn't write. And if Harold Zwart can pull a decent performance out of Jaden Smith, maybe Shyamalan can too. But can any film be enough to reverse his career's trajectory? Let the wild speculation commence!