Magnet Picks Up Distro Rights To 'Vanishing On 7th Street' And 'Black Death'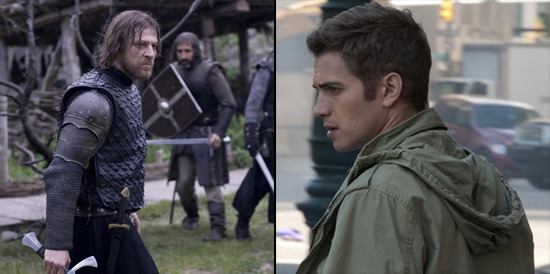 We've now got a very good idea what to expect out of Magnet's Six-Shooter Film Series come early 2011. (Assuming the company repeats the pattern established over the past two years.) Earlier this week the company, which is the genre arm of Magnolia, picked up The Troll Hunter, and now it has bought distribution rights to both Christopher Smith's Black Death and Brad Anderson's Vanishing on 7th Street. Those three films could very well end up being half the company's Six-Shooter slate for 2011.
Press releases announced both acquisitions, with Magnet senior vice president Tom Quinn saying "Vanishing on 7th Street is scary as hell, but it's the richness of its characters and the stellar performances that really make it stand out."
Of Black Death, he said it "simmers with a kind of terror that's all the more haunting cause it's real...It's another great example of why
Chris Smith [Severance, Triangle] is one of the most versatile directors working today."
The Black Death synopsis:
Sean Bean stars as Ulric, a grim emissary from the Church, who leads a young monk (Eddie Redmayne) and a band of violent vigilantes and war veterans through the English countryside. Armed with blood-chilling torture devices, their mission is to stamp out suspected paganism in a village that remains untouched by the black plague, even as the rest of Europe grimly succumbs to the pestilence.
And for Vanishing on 7th Street:
When a massive power outage plunges the city of Detroit into total darkness, a disparate group of individuals (Hayden Christensen, John Leguizamo, Thandie Newton) find themselves alone. The entire city's population has vanished into thin air, leaving behind heaps of empty clothing, abandoned cars and lengthening shadows. Soon the daylight begins to disappear completely, and as the survivors gather in an abandoned tavern, they realize the darkness is out to get them, and only their rapidly diminishing light sources can keep them safe.
Magnet plans a February 2011 theatrical release for Vanishing on 7th Street and a first quarter 2011 theatrical release for Black Death. Meanwhile, The Troll Hunter is slated for theatrical release sometime in 2011.