Gabourey Sidibe And Michael Pena Join Brett Ratner's 'Tower Heist'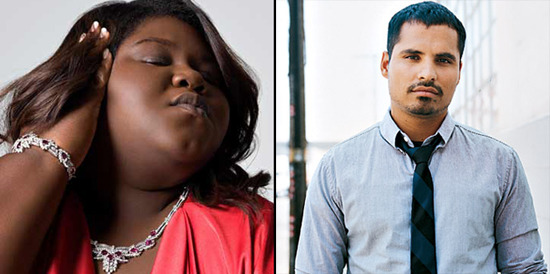 Is Tower Heist going to be the movie that helps turn around some of the prevailingly bad opinion on Brett Ratner? The guy was doing OK before taking over the X-Men franchise from Bryan Singer, at which point his approval rating went right in the toilet. But the cast for Tower Heist is pretty solid (Ben Stiller, Alan Alda and Eddie Murphy) and has just added Gabourey Sidibe and Michael Pena. I like the idea of an action-comedy heist — it fits right alongside Rush Hour in the lineup of 'things Brett Ratner might be good at' — and am actually harboring hopes it might be watchable.
Deadline has the casting details, and bear with me a second on calling any cast that has Eddie Murphy 'pretty solid.' Here's my thought process there. Yes, Eddie Murphy has barely made a good live-action movie in recent memory. Dreamgirls might be his only live-action work that's worth a shit in the past decade.
But Ben Stiller can be good even in insipid movies, and I'm hoping that exposure to him and Alan Alda might up Mr. Murphy's game a bit. How wonderful would Tower Heist be if it actually had a good comedic performance from Eddie Murphy? Not quite the cinematic equivalent of a cure for cancer, but I'd be happy to see it. So I'm giving Eddie Murphy a hall pass based on the company he's keeping here. Let's see if he gets to keep it when the movie comes out.
Meanwhile, for the new folks, Michael Pena is a good addition and I'm really curious to see what Gabourey Sidibe will do in the wake of Precious. I haven't seen her on The Big C and you probably can't contrive a more different set of working conditions than the sets of Precious and Tower Heist. This casting got my attention.
Both of the new actors will be playing employees in the building who work with the super (Ben Stiller) to rob the Bernie Madoff-like Wall Street crook (Alan Alda) who occupies the penthouse, when they discover he's drained their pension fund.