Jonathan Demme, Matt Reeves, Mike White, Phil Lord And Chris Miller Also Up For 'Pride & Prejudice & Zombies'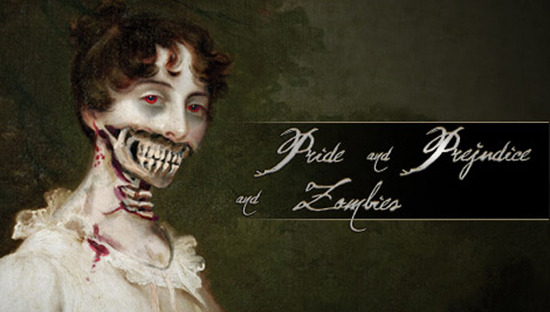 We may receive a commission on purchases made from links.
Yesterday it was reported that Neil Marshall, Mike Newell and David Slade are on the short list of filmmakers being considered to direct Pride and Prejudice and Zombies, and Scarlett Johansson and Bradley Cooper circling the lead roles. The Wrap now adds a couple more interesting names to the list:
Jonathan Demme has read the script and wants to direct the movie, but he's not the only one interested in the job, as TheWrap has learned that Matt Reeves ("Cloverfield"), Mike White ("Year of the Dog") and the "Cloudy With a Chance of Meatballs" team of Phil Lord and Chris Miller are also in the mix.
I can understand Demme's interest, but Matt Reeves seems like a more natural fit coming off of Let Me In. Mike White's humor seems like an odd match for this property, and his directorial debut Year of the Dog left me thinking he should stick to screenwriting. I have yet to see Cloudy With a Chance of Meatballs, despite constant encouragement to do so from friends. I've heard it's hilarious. I really liked Lord/Miller's animated television series Clone High U.S.A., but does their cartoon-like sensibility fit this period zombie film (even if it is a ridiculous comic take?).
Previously:
Before he left, David O. Russell had apparently lined up Scarlett Johansson to play Elizabeth Bennett and Bradley Cooper to play Mr. Darcy in Seth Grahame-Smith's  zombie-addled take on Jane Austen's classic novel. In addion to the Johansson / Cooper pairing, Bloody Disgusting says that an offer has been out to Mia Wasikowska, with 'strong interest' in Tilda Swinton to appear as well. David O. Russell wrote the current draft of the script, and we assume that when a new director comes on board he will be involved in a rewrite.
Here is the official plot description from the book:
"It is a truth universally acknowledged that a zombie in possession of brains must be in want of more brains." So begins Pride and Prejudice and Zombies, an expanded edition of the beloved Jane Austen novel featuring all-new scenes of bone-crunching zombie mayhem. As our story opens, a mysterious plague has fallen upon the quiet English village of Meryton and the dead are returning to life! Feisty heroine Elizabeth Bennet is determined to wipe out the zombie menace, but she's soon distracted by the arrival of the haughty and arrogant Mr. Darcy. What ensues is a delightful comedy of manners with plenty of civilized sparring between the two young lovers and even more violent sparring on the blood-soaked battlefield as Elizabeth wages war against hordes of flesh-eating undead. Can she vanquish the spawn of Satan? And overcome the social prejudices of the class-conscious landed gentry? Complete with romance, heartbreak, swordfights, cannibalism, and thousands of rotting corpses, Pride and Prejudice and Zombies transforms a masterpiece of world literature into something you'd actually want to read.
The 320-page softcover book can be purchased on Amazon for around $9.