See 'Paranormal Activity 2' For Free This Week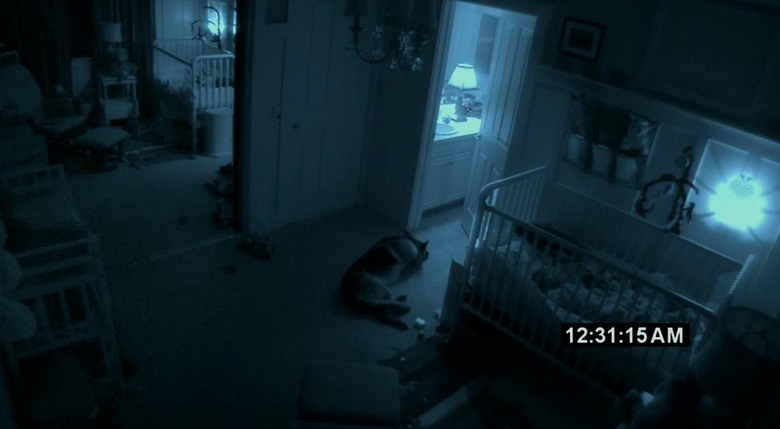 Much of the success of the first Paranormal Activity, in addition to being freakin' scary, was word of mouth from free screenings and a campaign to Demand It! Well, with Paranormal Activity 2 coming out this Friday, Paramount Pictures and Eventful are thanking loyal fans by offering free screenings of the film across the country. All you have to do is sign up online then wait in line. Want to know where and how? You are going to have to hit the jump.
The film is screening at 11:59 p.m. Wednesday October 20 in Atlanta, Austin, Boston, Chicago, Dallas, Denver, Detroit, Houston, Las Vegas, Los Angeles, Miami, New York, Orlando, Philadelphia, Phoenix, San Antonio, San Diego, San Fransisco, Seattle and Toronto. If you live in any one of those cities, click this link and RSVP. They are sure to fill up fast so do so quickly and realize that each RSVP is for one person each, so any guests you may want to bring with you are going to have to RSVP themselves.
Not sure if you want to go? Check out the trailer for Paranormal Activity 2 below.
Paranormal Activity 2 opens in regular and select IMAX theaters on Friday October 22.