Richard Branson To Acquire Christopher Columbus Movie With McG Attached To Direct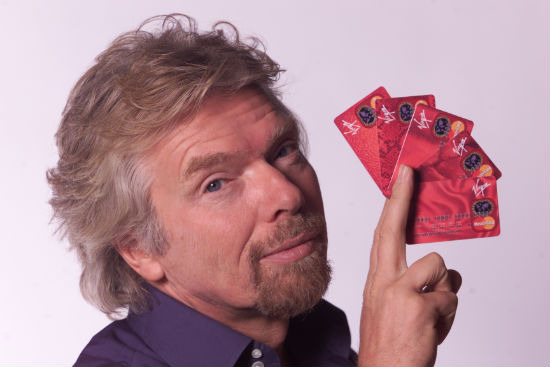 Lately, the man dead set on selling space to millionaire tourists, Virgin Atlantic billionaire Richard Branson, has been getting into the movie business and he currently has his sites set on Columbus, a script by T.S. Nowlin. The 300-esque retelling of the Christopher Columbus story has McG attached to produce and direct and Branson is reportedly close to acquiring the script for his Virgin Produced film company, a joint venture with Relativity Media. They're also in the middle of producing a Kentucky Fried Movie type comedy featuring segments with Kate Winslet, Hugh Jackman, Halle Berry, Uma Thurman, Gerard Butler, Julianne Moore and many, many more. Hit the jump to read more about both projects.
Deadline reports that while Virgin Produced and Branson have yet to acquire Columbus, a deal is in the works. However, the last time Hollywood tried to dramatize Christopher Columbus's story, the films were both massive financial failures. Ridley Scott's 1992 film 1492: Conquest of Paradise made only $7 million against a $47 million budget while John Glen's star studded 1992 Christopher Columbus: The Discovery fared a little better with $8 million against a $40 million budget, both according to Box Office Mojo. For the price Branson is sure to pay for the script and the budget McG will need to make it, Columbus will obviously need to do a tad better than those films to turn a profit.
A lot of what may or may not happen with Columbus could come down to the success of Virgin Produced's inaugural flick, the aforementioned comedy clip film announced in March. Co-directed by Peter Farrelly, Brett Ratner and many more, the 18 segment raunchy comedy will only cost about $8 million, according to Deadline. With the list of stars in it, it could quite easily make that back in a day. Here's the impressive list:
Elizabeth Banks, Kristen Bell, Jimmy Bennett, Halle Berry, Leslie Bibb, Kate Bosworth, Katrina Bowden, Gerard Butler, Bobby Cannavale, Kieran Culkin, Josh Duhamel, Anna Faris, Richard Gere, John Hodgman, Terrence Howard, Johnny Knoxville, Hugh Jackman, Justin Long, Aasif Mandvi, Jack McBrayer, Stephen Merchant, Christopher Mintz-Plasse, Julianne Moore, Chloe Moretz, Chris Pratt, Liev Schreiber, Seann William Scott, Tony Shalhoub, JB Smoove, Emma Stone, Jason Sudeikis, Uma Thurman, Matt Walsh, Patrick Warburton, Naomi Watts, Kate Winslet and Anton Yelchin.
What do you think about the potential of a big budget, big action Christopher Columbus film? Do you foresee Gladiator success or Terminator Salvation failure?