Could James Cameron Direct 'Cleopatra' Before 'Avatar 2?'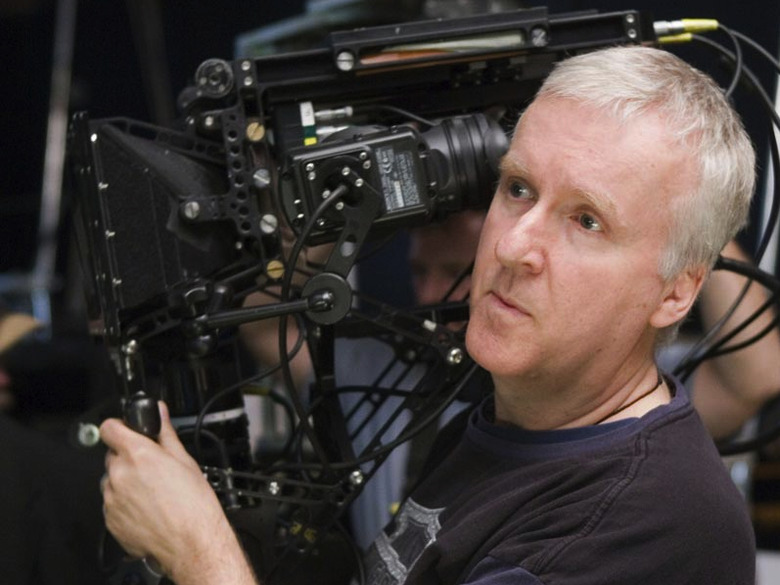 We may receive a commission on purchases made from links.
James Cameron is such a big director that if there's a chance in the slightest he might do a new movie, we're obligated to report on it. So, as unlikely as it may seem, rumors are circulating that the brass at Sony are "exploring the possibility" that the King of the World could direct a new version of Cleopatra starring Angelina Jolie, written by Brian Helgeland and produced by Scott Rudin. Read more after the jump.Deadline was the first to report Cameron's possible involvement with the film, which will be an adaptation of Cleopatra: A Life by Pulitzer Prize winning biographer Stacy Schiff. Rudin, the mega producer behind such films as No Country for Old Men, The Truman Show and The Social Network, purchased the rights for the book well before it was written (it actually won't be released until November 1) with Jolie agreeing to star. Helgeland, the writer behind L.A Confidential, A Knight's Tale, Mystic River and Robin Hood, was hired to adapt.
If Rudin is able to bring Cameron on board, it would make an already A List production an A+ Oscar contender. Sure, Cameron is still getting ready to write Avatar 2, is producing At the Mountains of Madness for Guillermo Del Toro as well as a 3D Fantastic Voyage remake, but when you're James Cameron, if you want to take a few years and direct a mega budget period Angelina Jolie movie...you can do that. Again, that's not to say that it will happen. But, it's being discussed.
When most people think of Cleopatra, they think of Elizabeth Taylor as the mythic pharaoh in the 1963 epic that nearly bankrupt 20th Century Fox before winning four Oscars. Hey! Didn't Cameron also make a period epic with a bloated budget that could have bankrupt a studio before winning a bunch of Oscars? Maybe he's perfect for this.
As for Schiff's take on the material, the Amazon product description actually sounds pretty awesome. Even if Cameron doesn't direct, I want to see this movie. What about you?
Her palace shimmered with onyx, garnets, and gold, but was richer still in political and sexual intrigue. Above all else, Cleopatra was a shrewd strategist and an ingenious negotiator.
Though her life spanned fewer than forty years, it reshaped the contours of the ancient world. She was married twice, each time to a brother. She waged a brutal civil war against the first when both were teenagers. She poisoned the second. Ultimately she dispensed with an ambitious sister as well; incest and assassination were family specialties. Cleopatra appears to have had sex with only two men. They happen, however, to have been Julius Caesar and Mark Antony, among the most prominent Romans of the day. Both were married to other women. Cleopatra had a child with Caesar and–after his murder–three more with his protégé. Already she was the wealthiest ruler in the Mediterranean; the relationship with Antony confirmed her status as the most influential woman of the age. The two would together attempt to forge a new empire, in an alliance that spelled their ends. Cleopatra has lodged herself in our imaginations ever since.
Famous long before she was notorious, Cleopatra has gone down in history for all the wrong reasons. Shakespeare and Shaw put words in her mouth. Michelangelo, Tiepolo, and Elizabeth Taylor put a face to her name. Along the way, Cleopatra's supple personality and the drama of her circumstances have been lost. In a masterly return to the classical sources, Stacy Schiff here boldly separates fact from fiction to rescue the magnetic queen whose death ushered in a new world order. Rich in detail, epic in scope, Schiff 's is a luminous, deeply original reconstruction of a dazzling life.